We have covered why rising interest rates and an improving economic picture make NOW a great time to buy. In this article we will share 3 reasons we think market conditions are right in Edmonton to take advantage of low interest rates and getting into an improving economy.
 Reason #1 Edmonton's Housing Affordability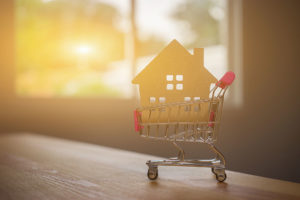 RBC Economics Research publishes a nationwide analysis of housing affordability and produce what they call the Affordability Index.  The index weighs the cost of owning against typical family incomes.
As RBC explains: "The higher the reading, the less affordable is a home to a particular family. For example, a reading of 32 per cent means that homeownership costs, including mortgage payments, utilities and property taxes, would take up 32 per cent of a typical household's monthly pre-tax income."
If we look at Canada's most populous cities, Edmonton is by far the most affordable major city:
| | | | |
| --- | --- | --- | --- |
| CITY | SINGLE FAMILY | CONDO | ALL CATEGORIES |
| Edmonton | 33.2 % | 20.0 % | 31.0 % |
| Ottawa | 42.3 % | 28.4 % | 37.7 % |
| Calgary | 43.1 % | 25.6 % | 39.6 % |
| Montreal area | 42.4 % | 34.3 % | 43.0 % |
| Toronto area | 85.8 % | 38.6 % | 72.0 % |
| Vancouver area | 111.8 % | 44.4 % | 79.7 % |
Edmonton is a city with incredible amenities, world class facilities and an incredible standard of living – and you can live here for less than any other major market.  That sounds like a great reason to buy NOW.

Reason #2 Edmonton's Land Supply is Balancing
Edmonton Housing Research Corporation produces a report on land supply for Edmonton and area.
Their latest report shows vacant lots in Edmonton down considerably through the first half of the year. Vacant Single Family lots are down 18.1% year over year, Duplex lot supply is down 20.2% year over year, and Row Housing lot supply is down 5.7%.  This suggests developers have slowed the number of lots they have brought to market and builders have worked their way through high inventories.
Will decreased inventories cause price appreciation because of a lack of supply?  Too early to tell.  That will depend on how much of a fall market builders have and how much land developers are able to service before the snow flies.  What does seem true though is that builders and developers have worked through an oversupply which means the land supply market is more balanced today. Balanced markets have better pricing power than oversupplied markets, so long as the developers don't re-oversupply I would think prices are going to appreciate in this area.
Reason #3 Cost Are Going Up
Building new homes is getting more expensive. You get something for some of those costs.  For example, improvements to building and energy codes are based on delivering homes that are built and perform better.  That makes sense and those type of creeping costs will continue.  While those costs do affect affordability, there is a return for the buyer – a better product.
The costs I would be worried about as a home buyer are related to natural disasters and trade.
2017's hurricane season has unleashed devastation in places like Houston, Florida and the Caribbean.  The demand for materials has already started with prices of insulation, drywall and lumber going up and still climbing.  Most of this is not reflected in today's builder prices making NOW a great time to buy.
Trade issues between Canada and the US have been inflating  certain Canadian costs lately as well.  Drywall, for example, is up considerably because of a trade tariffs and is a large component of building a home.  These costs are up but with no real benefit to consumers – the drywall they get is the same the price is different.
With NAFTA being opened up between Canada, the U. S. and Mexico there is uncertainty out there.  Given the U.S. Presidents demands for a better deal for America it seems trade is becoming more protectionist.  If that's true it is hard to envision a NAFTA that makes goods cheaper for Canadians.
If today's pricing is as good as it gets homebuyers are better to lock in pricing today.
Conclusion
NOW is a great time to buy. In this series we have shown that today's home buyer can lock in low interest rates and save. We've shown that Alberta is expected to lead Canada in GDP growth and how that likely means real estate prices appreciate.  And we've shown how Edmonton is Canada's most affordable major City and that land supply is balancing.  We've also highlighted some of the pricing pressures that seem to indicate housing is getting more expensive to build.  All of this make NOW a great time to buy a home in Edmonton.