Last Updated on January 25, 2021
What are Infill Homes?
Infill housing is the process of building brand new houses on older lots in developed neighbourhoods. So, what is an infill home? An infill home allows you to have a brand new home in an existing neighbourhood, so you have the benefits of an older neighborhood with all the luxury of a new house. 
Infill housing can come from two different factors, either on an individual basis, or a neighbourhood-wide choice to redevelop a neighbourhood.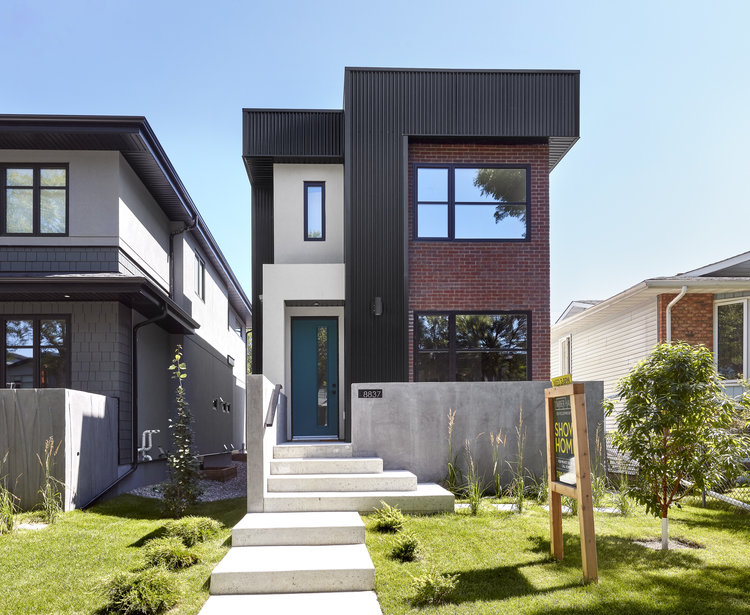 On an individual level, the choice to build an infill home can mean buying a lot and old house, and choosing to demolish the old home in order to build the new home on top. This can be done in almost any neighbourhood so long as the city permits the demolishment of the old house and the neighbourhood isn't a protected area.
On a neighbourhood level, sometimes the city and a developer will decide to re-develop a neighbourhood that has fallen into disrepair or disuse. These are infill neighbourhoods that don't require you demolish the old house, but you are still building on an older lot that was once used for a different purpose. Infill housing is a part of urban redevelopment, which is the renewal of areas in a city to promote growth, liveliness, and cleanliness. 
Pros & Cons of Infill Development
There are both advantages and disadvantages to choosing infill housing over new developments, so it's important to know both the pros and cons in order to decide what building option is best for you and your family. 
Pros
1. Better For The Environment
Infill housing is better for the environment as it doesn't require any additional land development which means the city can grow newer without expanding outward. 
2. More Neighbourhood Choice
Infill housing allows you to build your new home in any neighbourhood you choose, so you aren't limited to neighbourhoods that are currently being developed.
Being able to choose your neighbourhood lets you build your house in an area with mature trees and quieter streets, and sometimes extra large lots, and you still get your brand-new custom home!
It also means you can custom build in the neighbourhood you currently live in, allowing you to stay in the social circle and school system of your choosing.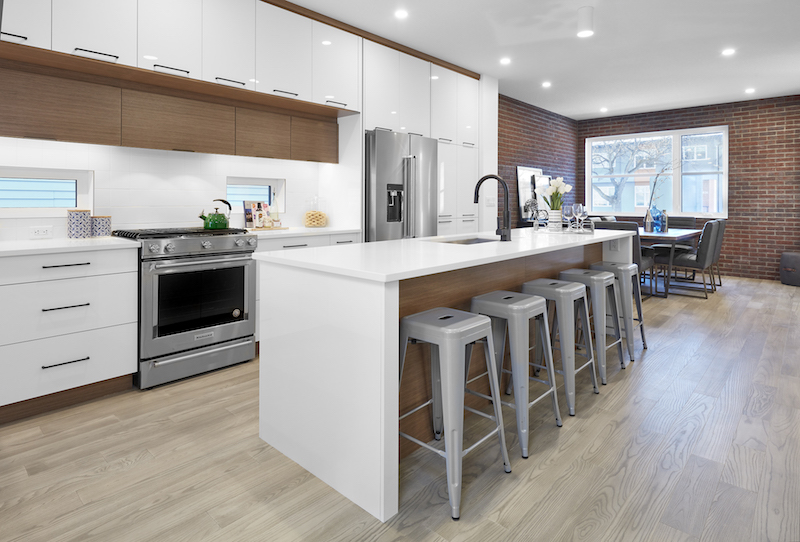 3. Closer Proximity to City Centre
Sometimes new developments seem to be far away from the amenities you care about, so infill housing gives you the opportunity to be close to the amenities you care about.
This also includes things like transit routes, where bus systems tend to have more availability in older neighbourhoods.
4. Revitalizes Your Community
By building new homes in the community not only do you refresh and revitalize your area, but you also increase the value of your lot and the lots around you. What's good for you is good for the whole community.
5. Incentives
Many communities will provide incentives to choose infill housing over new builds. The Infill Development in Edmonton Association provides resources and information on how to get the most out of infill building.
With a little digging, you can often find cost-share programs, grants, and more if you choose infill development!
Cons
1. Only the House is New
One of the disadvantages to infill housing is that only your house is new.
That means that the pipes that connect you to water and sewer, all the roads, sidewalks, and city fixtures will be the same age as the rest of the neighborhood.
The advantages like older trees and developed parks come with the disadvantages of old roads and potential risk.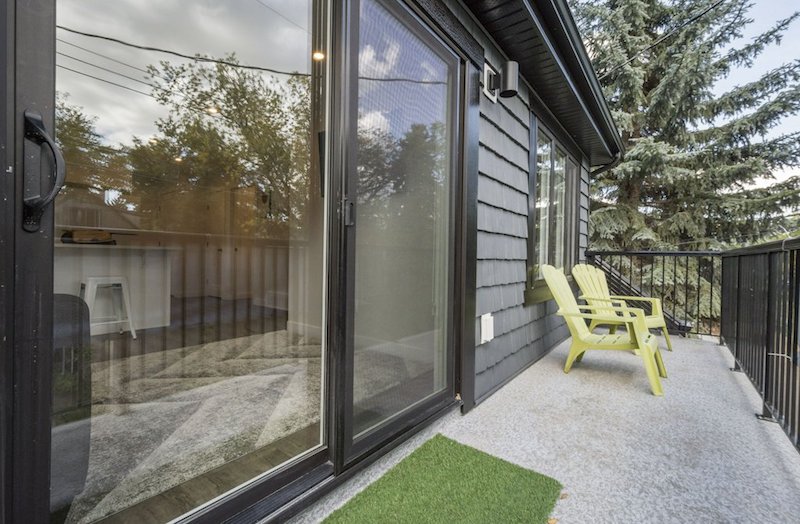 2. Construction is Disruptive
Although infill housing can increase the overall value of a neighbourhood, the building process can often be disruptive and irritating to the people living nearby.
Construction noise, dirt, and extra traffic in small streets can be upsetting, so neighbours may not always be particularly pleased to see infill homes being put up. 
3. More Expensive
Infill housing can be a little more expensive than building from scratch in a new development.
Not only do you often have to include the demolition costs (and the purchasing of the old home), but construction in the city and established neighbourhoods often costs more than in developments.
The hassles of building in a small space and needing to follow more bylaws is roped into the costs of construction, making it a little more costly than new developments.
Edmonton Infill Resources
Edmonton is a city that has experienced decades of outwards growth, and it is currently one of the most expansive western cities when population is factored in.
The city's Residential Infill guide has all the steps necessary to complete your infill build above board. Their Development Permits Map details all the permits in Edmonton and where they are situated, giving you and your neighbours clear understandings of what permits are in effect, and where.
Infill housing requires more knowledge from the owners than new developments would, because the process is a little more complicated. Ensure you familiarize yourself with the Development Process before starting any building!
Infill housing is relatively new to Edmonton, and due to the predicted population growth, the city of Edmonton is all for infill housing. 
Are you considering an infill home? Explore our gorgeous Edmonton infill homes or learn more about our sister company and Edmonton infill home builder, Timberhaus Developments.