Last Updated on February 1, 2022
Don't Make These Common Floor Plan Mistakes People Make When Building a New Home
After reviewing scads of floor plans, you may have big dreams about how you want to customize your layout. It can be easy to be overwhelmed by the choices you have before you and make decisions that don't make sense practically.
Having a thoughtfully-designed home will have a huge impact on your enjoyment of everyday things, so it is important to avoid design flaws where possible.
T
he Top 5 Biggest Floor Plan Mistakes
1) Forgetting about traffic flow
As you make changes to your floor plan, you should pay close attention to high traffic areas of your home. Does someone who is getting ready to leave need to worry about getting hit by an opening door? Can you open your dishwasher and stove at the same time? Can someone get past you in the hallway while you are doing laundry? Does an outward-opening door block off access to essential areas when open?
To avoid these pain points, think about the functionality of your main congestion points when choosing a layout. Needs can be very different between different households, so it is important to think about how your family will operate in a living space.
For example, new kitchens are typically designed in a "U" shape or an "L" shape with a freestanding island. A "U" shape offers plenty of counter space and an extended eating bar surface, but it has the disadvantage of having only one access point in and out of a busy kitchen. An "L" shape offers open access to the kitchen on both sides of the island which may help keep other family members from being underfoot during meal times.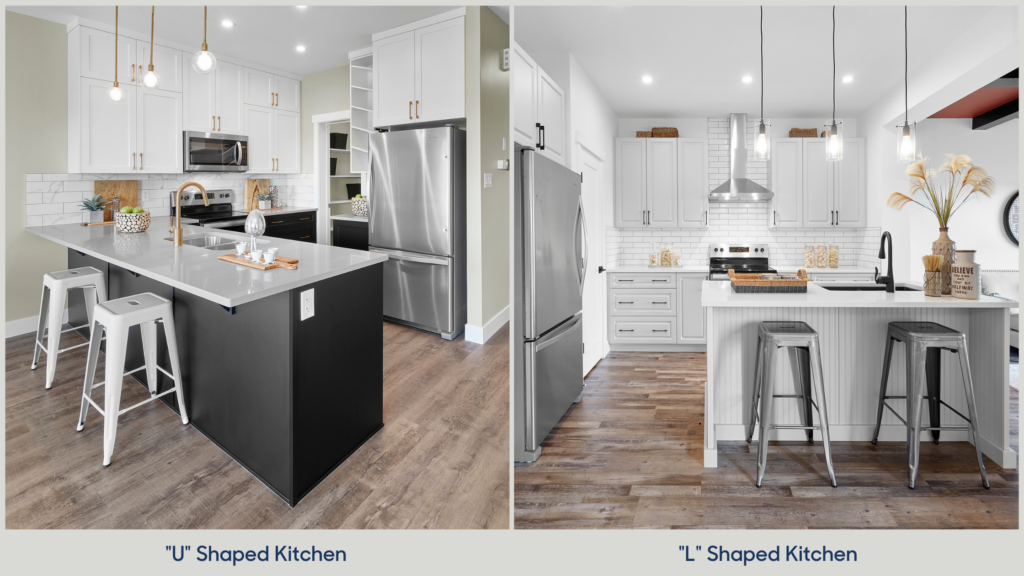 Pro Tip: If in doubt, ask! Your design specialist has worked with hundreds of clients and will be able to help you spot issues before plans are finalized.
2) Not considering your furniture
There are only so many places to put large furniture pieces in a house, so if you have a "must keep" item, make sure you plan around it!
For instance, many people go window-crazy in the design studio and forget to leave wall space to hang a TV or precious artwork. Then, they have no choice to place couches and chairs up against the windows where they cannot enjoy the view and struggle to keep the glare from obstructing their movie marathons.
Other homeowners will purchase a home with a narrow hallway and struggle to get large couches past the staircase and into the living room.
A family with a budding pianist may fall in love with a home where the only big, open space is at the back of the home and then find that they don't have an interior wall to place their piano.
To avoid running into issues, it is important to think about how you will most enjoy interacting with your living spaces.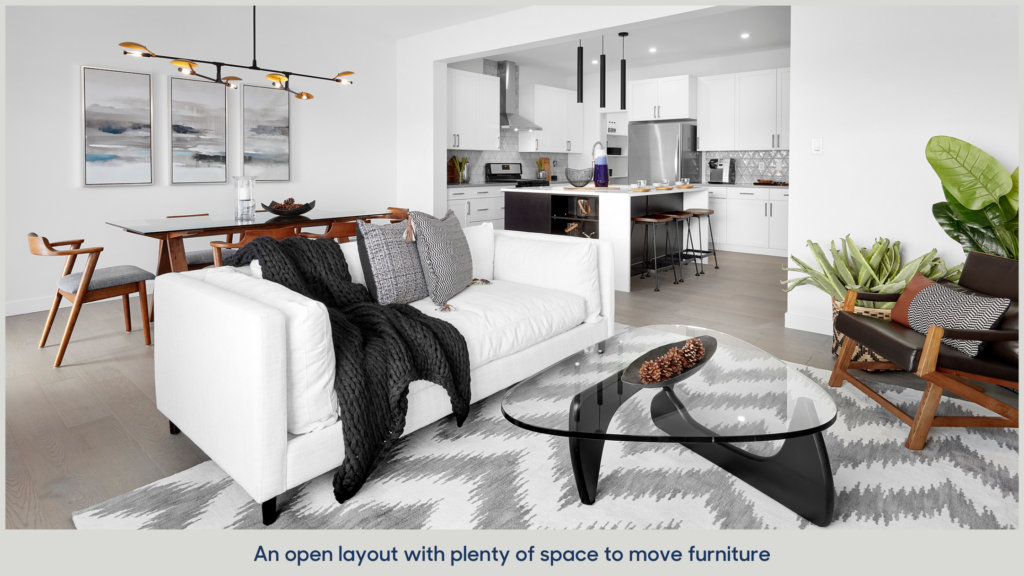 Pro Tip: Use drawings to your advantage! Cut out paper tiles to scale of your large furniture pieces and try placing them in different spots along your floorplan. This may help you catch errors early on.
3) Ignoring plumbing and electrical
People love to rearrange the features of their home, which can often lead to issues down the line. One of the biggest design mistakes you can make is customizing a space to fit your needs and then forgetting to change the location of electrical outlets.
When you make decisions that change the purpose of a space, think about the things you will have to plug in to make it useable. If the only outlet in your study nook is on the opposite wall from where you want your desk to be, it will impact your enjoyment of the space. If you want to extend your kitchen so you have extra room for baking, make sure you have a place to plug in your mixer.
As you start to move rooms around, you may also run into plumbing issues. A bathroom with natural light might be a dream for you, but you may have to relocate your bathroom to an exterior wall for this to work. Exterior walls are colder, and running plumbing along these walls can cause freezing pipes and water damage in some cases.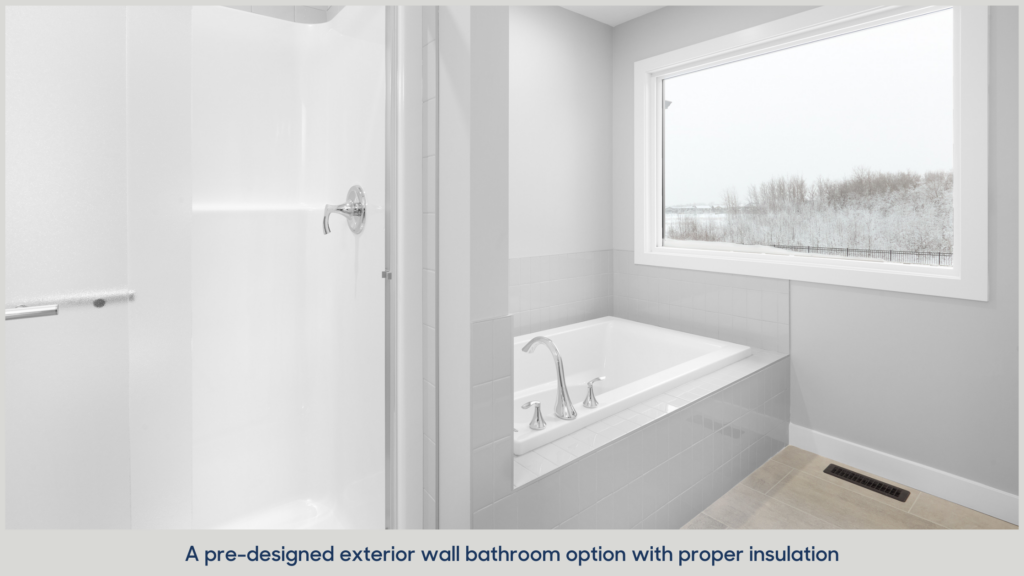 Pro Tip: Your builder may have pre-designed floorplan options that are already priced, drawn, and thoroughly vetted for issues. Choosing one of these premade options can give you the features you want with the expertise you need to make good design choices.
4) Skimping out on the storage
It is so easy to be swept off your feet by a gorgeous home and want to sign then and there! The last thing you want, however, is to realize on moving day that you have nowhere near enough storage space for your belongings.
When choosing a floor plan, it is very important to think about things like cabinets, drawers, closets, and organizers. Is there a linen closet near the main bathroom? Do you have spots to keep laundry bins and sort out household objects? Is there basement or garage space to store holiday decorations and special keepsakes? Do you have drawers in your kitchen and bathrooms, and if not, are you okay with that?
It is also important to think about what type of storage solutions work best for you. Do you want to have your items on display or tucked away? Would you feel better with open lockers in the mudroom or a closet you can close the mess into?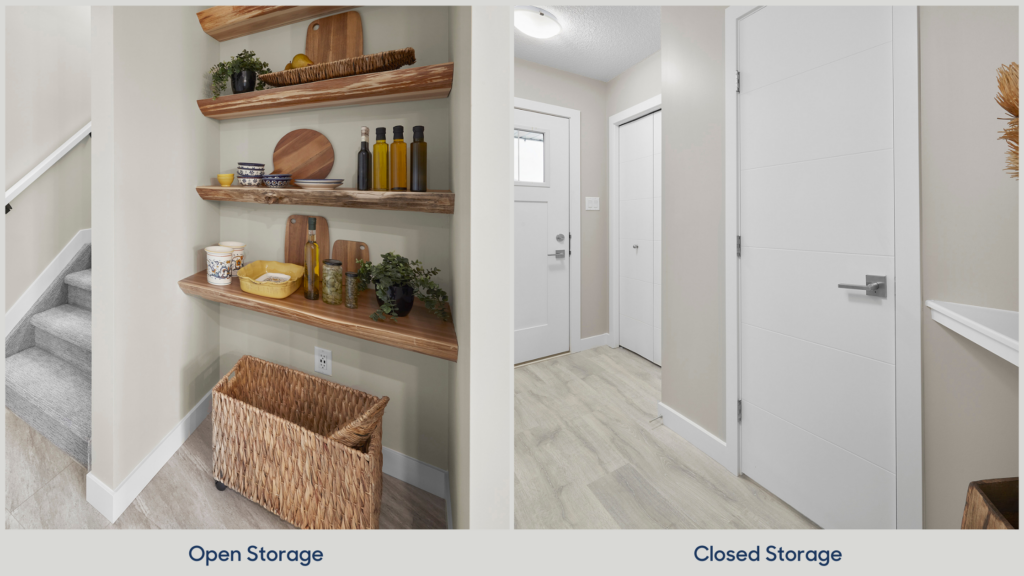 Pro Tip: Go through your current home before you build a new one and make note of the areas that have too much, too little, or the right amount of storage for you. Your salesperson can help you find a plan that solves these problems!
5) Not factoring in life changes
Building a new home takes time, and you don't want to be in a situation where your needs have changed by the time you get settled. Make sure you are considering your future needs when you choose a floor plan.
For example, you may love the look of a split level home, but if you're entering retirement age the extra stairs may be a pain point in a few years. A bungalow might be a better option in this case.
If you have preteen-aged kids, you may want to look into a plan that gives you space between bedrooms (like this Shakespeare model). In a few years they will crave privacy and independence, so choosing a plan with that in mind now can save you some trouble.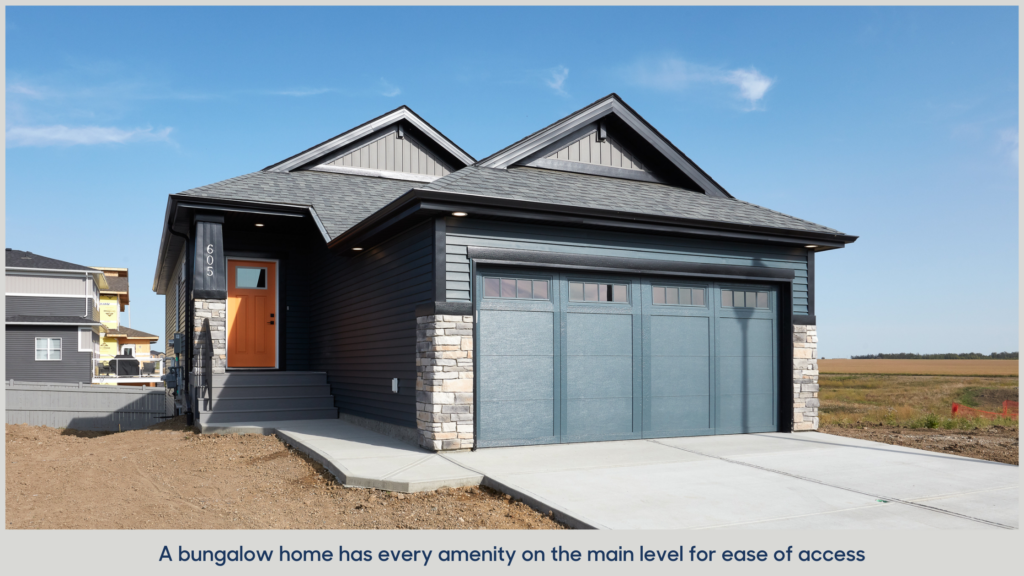 Pro Tip: Treat the homebuying process as a chance to reevaluate goals and plan 2, 5, and 10 years into the future. If you think that you will need to significantly change your lifestyle, plan your home design to match!
How Do I Design a Good Floor Plan?
A "good" floor plan is going to mean something different to every person, so the general rule of thumb is to choose something with your lifestyle in mind. The best way to build a home you'll love is by considering how you and your family will interact and grow with it every day.
As you make changes to a space, ask yourself:
What are the steps I will take to use this space as intended?
Do I have the right layout to complete these steps?
What problems will I run into while interacting with this space?
Do the changes I am making add value or enjoyment to my home?
Above all, remember that it never hurts to ask someone who has expertise in these areas of concern. Design centre and Sales staff should be able to ask questions about how you use different areas of your home and make suggestions to help you make good choices.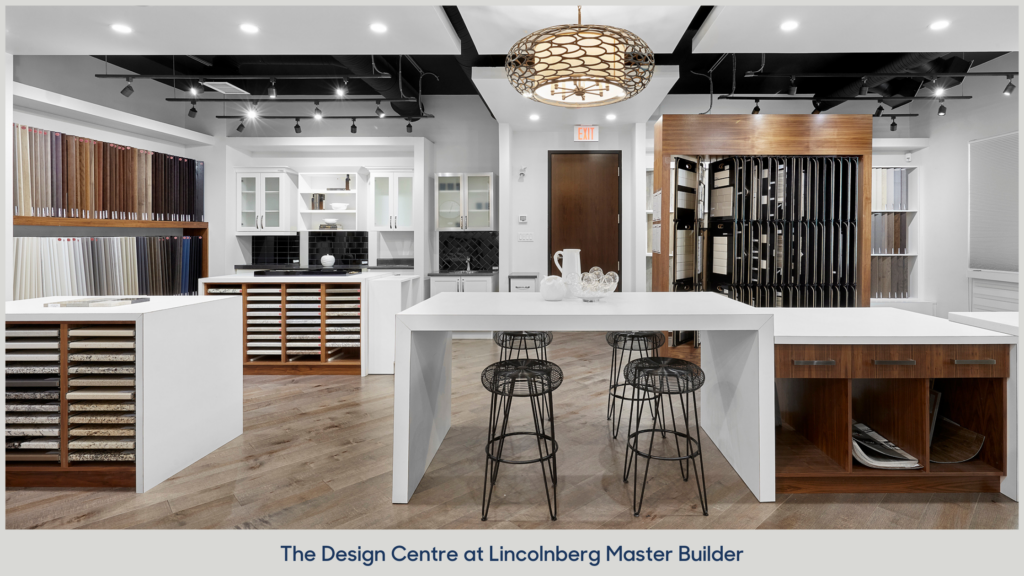 Ready to build your own dream home?
We have fabulous floor plans with options to fit all types of needs and lifestyles!
View Attached Garage Floor Plans