Last Updated on May 4, 2022
Designing a dream home that will last you for years can be tricky business without help. Where should you spend your money, where should you save? How do you know if an upgrade makes sense? Are you going to hate the design choices you make after years of living in the home?
Read on to learn how to navigate these waters and build a home that suits your needs in the long run.
How to Design Your Forever Home
1) Focus on the bones
As you begin dreaming and designing your dream home, it can be very easy to develop a mile long "wants" list. A couple of extras here and there can add up quickly and put the home you want beyond your budget.
What many people forget is that a forever home can be an ongoing project and that it doesn't need to be outfitted to the nines. Finishes and features can be upgraded as your needs change.
Bones? Not so much.
When designing your forever home, put your money into structural elements such as the foundation, walls, and windows. These are very hard to replace down the line and should be done right the first time. You'll never regret starting "forever" off with a sound base.
How can I invest in the bones of my home?
There are extra steps you can take in the construction of your home to make it safer, warmer, stronger, and more efficient. These can include:
Choosing an ICF foundation
Installing an HRV system
Opting for a composite deck/porch
2) Think ahead
When designing a home for the future, you should think about the plans you have years down the line.
For instance, if you've been dreaming of owning an electric vehicle but are not quite ready to make the switch, you might not factor the charging station you will need into your garage plans. Depending on the other elements of your home, you may even need a different load management system to handle the electricity. Planning for this in the construction stage will save you the headache of major changes down the road.
Perhaps you are looking to start your own home bakery – Is the corner pantry going to be enough for you when you have a long list of orders on the go? Are you going to want to walk clients all the way through your house to the upstairs spare bedroom for a consultation? A plan with a walk-in pantry and a main floor den might be the better option.
How do I plan my home for the future?
Setting goals for the future should be the first step you take when buying a home with someone.
Sit down and make a list of your 2, 5, and 10 year desires and the tools you will need to make them a reality. Take note of the things that will require major changes to your home to accommodate, and choose a home design that allows for them in advance, such as:
Extra bedrooms for a growing family
A fenced yard for future pets
A separate entrance for a suite to house ageing parents
Rough-ins for solar panels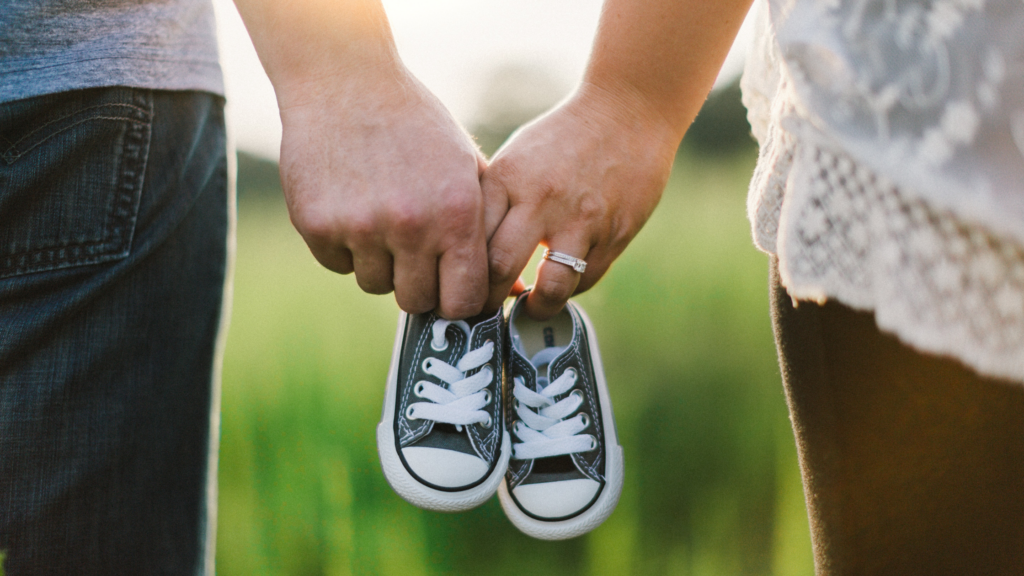 Time to upgrade for the future? Check out out Level-Up program!
3) Invest in Longevity
It can be very hard to distinguish necessary upgrades from superficial ones during the planning stages of building a home. Everything costs money, but when does it make sense to spend a little extra on a design element?
Well, this depends on your situation and the long term payoff of the upgrade.
You might love how the tile you chose for your kitchen backsplash stands out against the white grout you picked and then hate it in 6 months when your cooking has stained it yellow. Eventually, if you can't get the stains out you will probably have your grout replaced, costing you time, money, and the temporary use of your kitchen.
In this case, it would make sense to upgrade beforehand to a stain resistant grout that will last you a long time. It might cost more upfront, but less in the long run.
On the other hand, if you are thinking of upgrading from LVP to hardwood, it may be a great idea if you have older children and a quiet household. If you have little ones or large pets, hardwood may be an upgrade you regret quickly. It is more easily damaged than other types of flooring and will likely cost you more down the road when it inevitably needs replacing.
How do I figure out which upgrades are worth the cost?
Consider the average lifespan of the upgrade compared to your alternative. Say item A costs $8,000 and has a 15 year lifespan, and item B costs $5,500 and lasts around 10 years. You would love to upgrade to A but aren't sure if the extra cost is worth it.
From a financial standpoint, take a look at the average cost per year of the item's lifespan. For item A, the $8,000 cost is spread over 15 years, making the yearly cost equal to $533 ($8,000/15years). For item B, the $5,500 cost is spread over 10 years, making the  yearly cost equal to $550 ($5,500/10 years)
In the long run, this upgrade actually costs you less money. It's also your preferred choice, so it makes sense to go for it!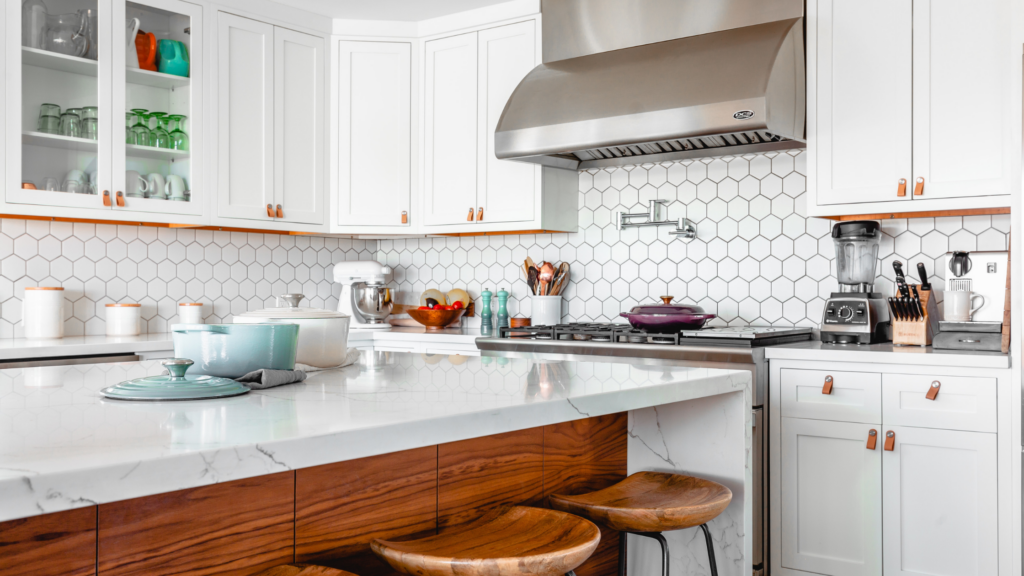 Learn how Lincolnberg builds for longevity: click here
4) Avoid trend traps
Everything you hate about "dated" interior design was once totally trendy. Shag rug in the bathroom? Trendy. Popcorn ceilings? All the rage. Pastel sinks and toilets? To die for.
Your home Pinterest board might seem fun and quirky now, you may not feel that way in 10 years. Sure, you can update those green cabinets down the line if you fall out of love, but it might be a hassle worth avoiding.
If you absolutely must have the latest trends featured in your home design, try to avoid using costly or hard-to-replace cosmetic materials. Maybe don't spend half your budget on the absolute best glitter paint if it's going to be replaced again next time you change your mind. The galaxy epoxy floor you saw on Instagram is super fun but also really hard to get rid of.
How else can I add character to my home?
Try using wall art, cushions, curtains, furniture, rugs, and other easily replaceable accent pieces to give your home the creative flair you crave. The way you stage your home will have a massive impact on its personality!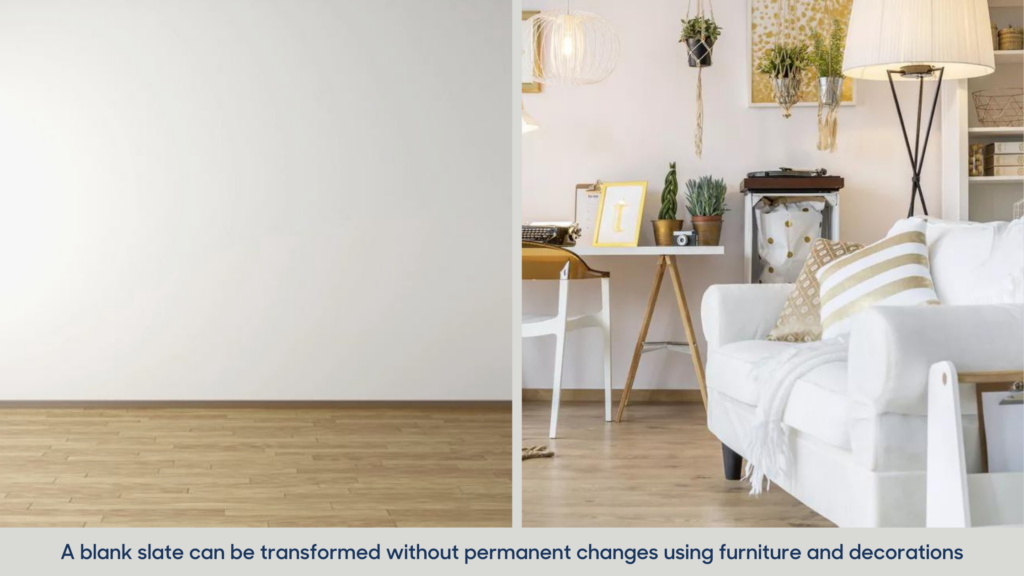 Looking for the perfect floor plan for your dream home? Take our Home Finder Survey and let us help you find the one!