Last Updated on June 18, 2021
So, you're trying to save money for a down payment on a house in Canada… and fast. But, how is it done? Our experts share their helpful tips for saving a mortgage down payment and becoming a first-time home owner, today.

8 Practical Ways to Save for a Home Down Payment
1.  Set a Savings Goal
Before you can start saving for a down payment on your first house, you'll first need to get a sense of how much the home you want to buy will cost. The biggest influencers of home prices are:
Community/Area
Home type (Single family, duplex, townhome)
Attached or detached garage
A general rule of thumb is that you will need to put a minimum of 5% down, but there are also advantages to putting more than 5% down, such as avoiding the Canadian Mortgage and Housing Corporation fees.
2. Set a Time Frame
There may be something to be said for the age old adage "a goal without a deadline is just a dream." 
When saving for a down payment on a home, it's important to decide on a "by when" for your savings goal so you can keep yourself accountable.
Let's say you've decided that your budget is $300,000. If you plan on putting 5% down, you will need to save $15,000. To save $15,000 in 1 year, you'd need to put aside $1,250 per month, for 12 months. Don't think that's doable? Try saving $833 per month for a year and a half, or $625 over a period of two years.
Still a little intimidating? Our Rent-To-Own Program may be able to offer you the perfect boost you need to step in to home ownership.
Related: Do You Qualify For Our Rent-To-Own Program?
3. Choose Your Savings Vehicle
When planning to save for a down payment for the biggest purchase of your life, using a high-risk, high-reward account is likely a losing gamble. Sure, you may end up winning big, but you could also lose all of it.
A Tax-Free Savings Account (TSFA) should do the job as your interest earnings are tax-free. And speaking of savings, remember that as a first-time home buyer, you can withdraw up to $35,000 from your RRSPs.
4. Invest Wisely
This is the hardest part. Most of us don't have the time to properly asses risk and value investments.
If this sounds like you, you probably want to consult a financial advisor to help you. Here are some simple tips when choosing a financial advisor:
Keep management fees low, rarely are high fees justified.
Keep transaction costs down. Jumping from one investment to another is one of the biggest ways to lose money.
Know when you need the money – this will help your financial advisor select appropriate asset and investments.
Related: 7+ Surprising Things I Wish I Knew as a First Time Home Buyer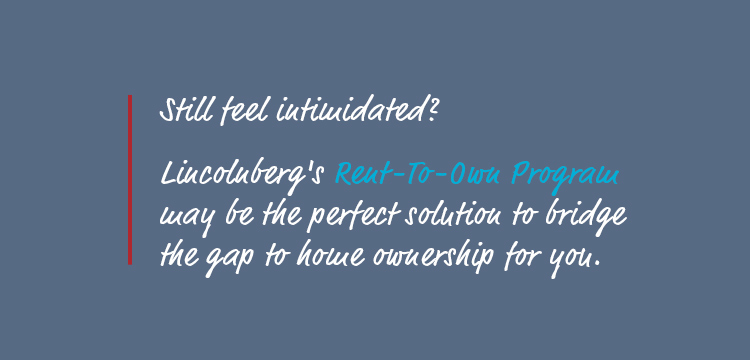 5. Cut Down on Your Expenses
Saving a huge amount of money is not an easy task, so it's up to you to make more room in your budget for a substantial savings plan. Budgeting can be daunting, but there are many simple guides online to make it easier.
Cutting down on your monthly expenses is the only way to find that extra chunk of cash you need.
You may be surprised by how much frivolous spending you can cut out of your day simply by being more aware of where your money is going. From eating out to buying coffee to music subscriptions—trim the financial fat.
When planning for a house, it's important to make a conscious effort to tighten your purse strings.
6.  Opt for Automated Savings
Having an automated savings plan will keep you devoted to your down payment goals. Not many of us are natural savers, and having an automated system will keep you consistent in your goals.
Most banks offer this service, so all you need to do is arrange it online. Simply choose the amount and the frequency to time it with your paycheques. A percentage of your paycheque going directly into savings is the best way to save up fast for your down payment.
7.  Find More Ways to Save
 Instead of spending your Christmas bonus or big commission cheque, why not deposit it into your savings account? Rather than throwing your weekly flyers directly into the recycling bin, why not bring them with you to the grocery store next time?
Here are some other simple ways to save money for a down payment on a house fast:
Carpool or take public transit
Suspend Netflix and other movie subscriptions for a couple of months
Take your piggy bank seriously: finding loose change around the house can add up really fast
Turn off the lights, lower the heat, and unplug the electronics
Switch to no-name brand grocery products
8. Take up a Side Gig
A second income or a side gig is going to boost your savings.
Consider selling homemade jewelry or walking your neighbour's dog. You can even have a garage sale of household items you know won't be following you to your new house.
Where there's a will, there's a way! Do not discount any opportunity to make some extra cash. These little efforts will go a long way in helping to save up for a down payment on your first home.
Lincolnberg Master Builder has been proudly building Edmonton homes for over 41+ years. Learn more about our show homes or communities today.