Last Updated on July 17, 2023
Thinking about moving to Edmonton, Alberta? Whether you're moving from Calgary, Vancouver, Toronto or a completely different location altogether, Edmonton truly is a wonderful place to live. Let's dive into a few important things you should really consider when making the move.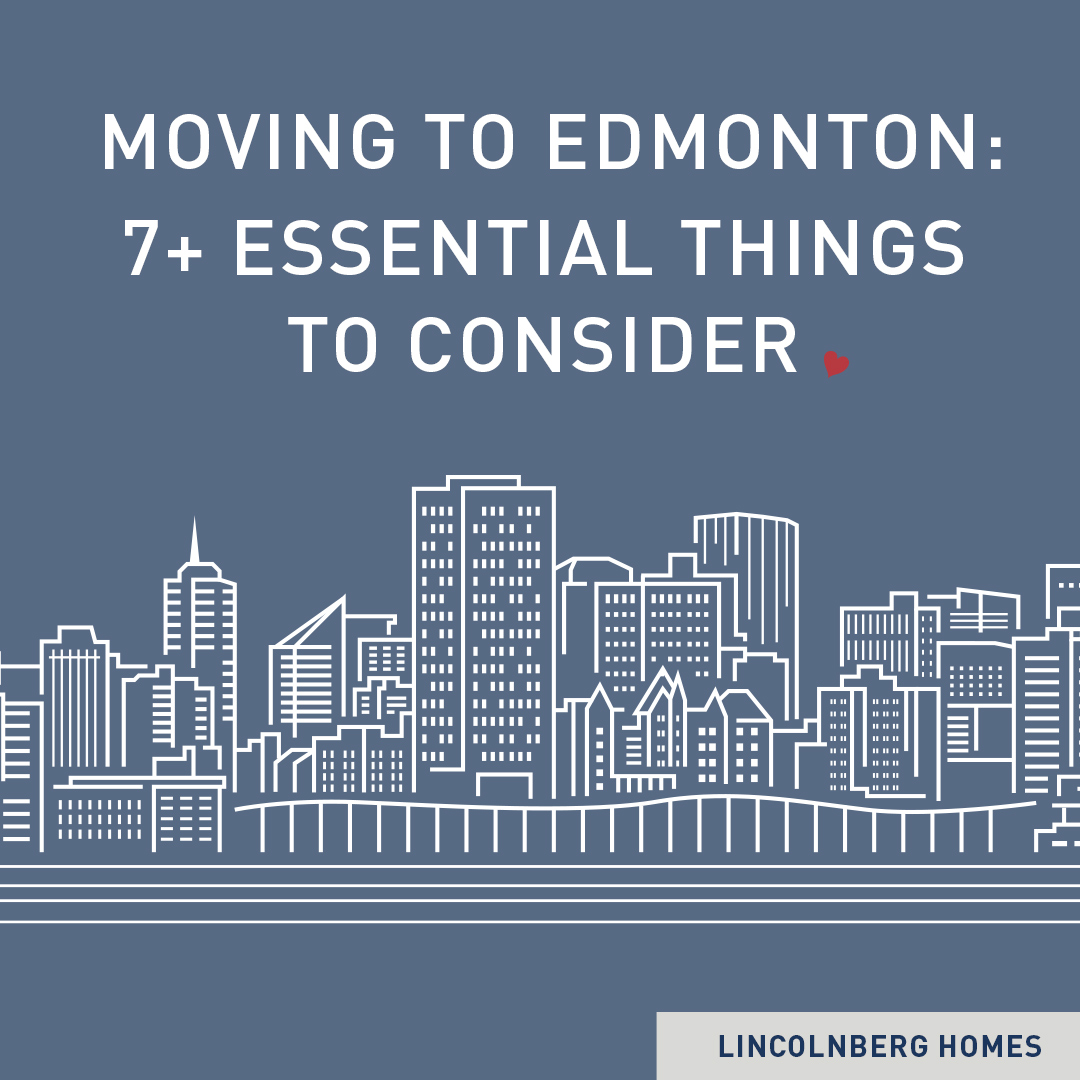 1. Where is Edmonton?
Calgary's more northern neighbour and provincial capital, is located roughly 3 hours north of Calgary by car and about 45 minutes from Vancouver by plane. If you consider yourself a fan of the great outdoors, weekend trips to beautiful Rocky Mountains like Banff, Canmore and Jasper are common amongst Edmontonians in all four seasons.
The city of Edmonton itself sandwiches the North Saskatchewan River, with the historic Whyte Avenue to the south and the city's buzzing downtown core to the north. Along the river, more than 160 kilometres of well-maintained, multi-use trails that wind in and out of a number of parks and attractions such as the Kinsmen Park, the Victoria Golf Course and Driving Range and the University of Alberta's campus.
2. What is The Healthcare System Like in Edmonton?
What are hospitals, specialized clinics, and GPs like in Edmonton? Is there a long waitlist for family doctors? If you're new to the province, do you have the information you need to register yourself and your family into the provincial healthcare system?
Fortunately, Edmonton and the rest of Alberta are known for their great public healthcare.
Did you know that Alberta is home to many top-rated hospitals? According to the CBC's Fifth Estate, Sturgeon Community Hospital, located just north of Edmonton, received an A+ rating from the Canadian Institute for Health Information (CIHI).
Preliminary planning is also underway for a new hospital in South Edmonton that will provide between 350 to 500 inpatient beds and a comprehensive mix of health care services, integrating acute care and emergency services.
3. What is The Culture Like and Are the Locals Friendly in Edmonton?
Every city has its own fundamental identity and culture, which is one of the major draws to living in beautiful Edmonton, Alberta.
Known as 'Canada's Festival City', throughout the year, there are a number of celebrations and festivals that celebrate Edmonton's multiculturalism such as the Heritage Festival, UFest Ukrainian Festival, the Cariwest Caribbean Arts Festival, The Edmonton Folk Music Festival, and Chinese Lunar New Year Events.
Meeting new people, exploring new restaurants, and getting the "feel" of a new city is the exciting part of moving. You'll find a lot of things to love about Edmonton. Its people are amiable, warm, and easygoing.
Edmontonians are fiercely proud of their CFL and NHL teams, and a major facet of the city's identity is its sports rivalry against Calgary. While there is nothing like Edmonton on a playoff run, sports is only a small aspect of the city's rich culture.
Did you know that Edmonton is home to North America's biggest International Fringe Festival as well as the continent's largest mall? The West Edmonton Mall­­—located near Lincolnberg's West Edmonton communities of Rosewood at Secord and Ellis Greens —is the city's main attraction, spans 48 city blocks and includes an indoor wave pool, ice palace, and rollercoaster.
4. How Do You Get Around in Edmonton?
While it's most common for Edmontonians to get around by car, the Edmonton Transit Service (ETS) Light Rail Transit (LRT) lines conveniently shuttle Edmontonians from the Southern suburbs of Edmonton to the North in 35 minutes flat. There are several new LRT lines either under construction are about to start construction; the Valley Line West is set to start construction this year and will extend from Downtown Edmonton to Lewis Farms in the West end and the Valley Line Southeast which is currently under construction and runs from Downtown Edmonton to Mill Woods Town Centre. Once funding becomes available, the Capital Line – South will also extend to Heritage Valley Park and Ride, a benefit for homeowners in South Edmonton.
Tired of long waits at the bus stop because the driver's a few minutes behind? Edmonton's transit system is on the Transit app, a super helpful tool that lets you track how far away your bus is in real-time.
During the summer, Edmontonians can zip down Whyte Avenue and along the river valley on an electric scooter.
5. How Many Post Secondary Schools are There in Edmonton?
Edmonton has plenty of excellent schools and daycare centres for students of all ages, abilities, needs, and interests.
There are 213 schools that make up the Edmonton Public Schools, 91 under the jurisdiction of Edmonton Catholic Schools and a number of private schools. In addition there are several schools, universities and colleges including the University of Alberta, MacEwan University, Northern Alberta Institute of Technology, King's University, NorQuest College, the Alberta College of Art & Design and several more.
6. What Type of Climate does Edmonton Have?
The climate plays an important role in your lifestyle. It affects how you interact with the city, how you feel and even what you eat.
If you don't already know what Edmonton's climate is like, with a little research you will find out that that the average daytime temperature in July is 23 °C and -7 °C in January. Did you know that Edmonton is one of the sunniest cities in Canada, second only to Calgary? While the sun may be your nearly constant companion, it doesn't detract from the amount of snowfall it gets. Consider yourself warned: Edmonton sees a lot of snow.
In fact, at least one centimetre of snow covers Edmonton for half the year. Keep these facts in mind when deciding on your move—you will have to invest in winter tires and weather-appropriate clothing.
7. Is Edmonton a Good Place to Raise a Family?
One of the top benefits of living in Edmonton is its' family-friendly vibe.
If you're relocating with your family, think of how you can make it a positive experience for your children. The best way to help them get integrated into Edmonton life is to experience as much of the city as you can and get involved in extracurricular activities, volunteer opportunities or community events. Edmonton has an abundance of food, culture, heritage and community centres, many of which are located in communities or near communities where Lincolnberg homes builds!
8. Is Housing Affordable in Edmonton?
As of June 2021, the average sale price of a single-family home in Edmonton was $439,600, while the average sale price of a condominium apartment came in at about $228,000.
Considering that according to the Government of Alberta, the median family income in Edmonton is $93,600, this statistic may be a bit shocking if you're considering moving to Edmonton from the Vancouver or Toronto areas.
This is one of the reasons Royal Bank of Canada's Housing Affordability Index rank Edmonton so high with the share of income a household would need to cover homeownership costs coming in among the lowest of Canada's major cities at 31.9%.
More on Edmonton Homes
Renting Versus Buying A Home in Edmonton, Canada
7+ Helpful Tips for Selling Your Home When You Have Pets
7+ Surprising Tips I Wish I Knew As A First Time Home Buyer
Lincolnberg Homes has accumulated 45 years' worth of advice to assist you with your housing needs. In a pinch? Browse our Quick Possession Homes or learn more about the Communities we build in today.