Last Updated on May 4, 2022
A Builder You Can Trust – The Lincolnberg Advantage
There are hundreds of homebuilders to choose from in Edmonton, and the truth is that all of them have unique features and services and can build you a beautiful home.
We can't tell you that a home you build with us is going to have trendier kitchen colours or flashier feature walls than one you build with someone else. Our lights probably don't sparkle brighter, and our paint probably isn't more vibrant. We don't make you choose between specific colour palettes and design templates, we don't make decisions about your interior finishes.
Honestly, we think that these decisions should be your choice, although we will certainly be there to help.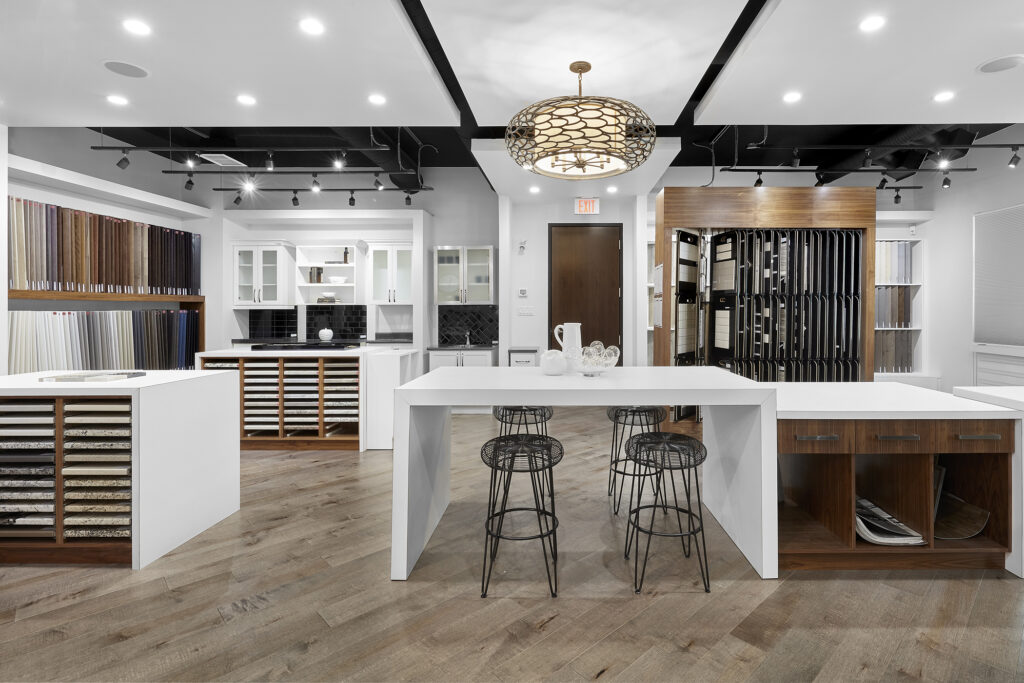 What we can tell you is that our homeowners are happy with their Lincolnberg homes, and that we check in on them to make sure they are taken care of long after the keys are exchanged. We can tell you that many of our employees and trade partners live in the homes we build and trust them to keep their families safe and warm at night. We can tell you that we have won the CustomerInsight award for Best Customer Experience 7 years in a row now, and Builder of Choice for the last 6.
Our goal is to build you a home that performs better and lasts longer than any other home, and we do this by putting our focus and expertise behind your walls and in your foundation. We pay extra attention to the things that will make your home a safe haven for your family so that you only need to focus on things like colours and lights and feature walls.
We will build you a beautiful home that lasts for years to come. What goes in it is up to you.
Owning a Lincolnberg home gives our customers all kinds of advantages, but the main one is that we truly care about the people we build for. We are locals with 44 years of experience building homes for locals, and we take care of the things that matter most.
When you're in a Lincolnberg home, you're part of our family.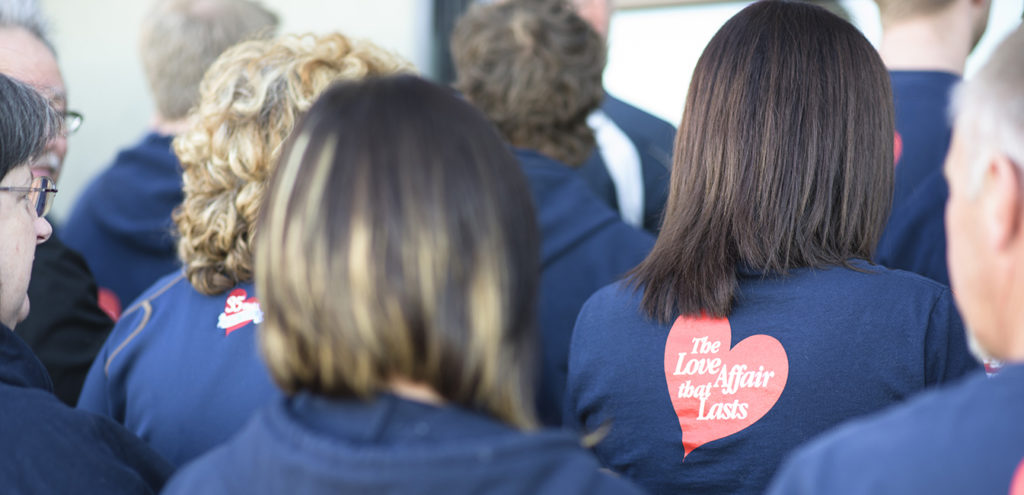 What are the Lincolnberg Advantages?
1)
Award-winning customer service
Buying a home is one of the biggest financial decisions you will make throughout your life. This can be a little scary if you're not confident in the people behind its construction.
We go above and beyond to prioritize our customers and make sure that they have a one-on-one relationship with their site superintendent, and that they get to know the service and construction team early on. After the completion of your home, we will follow up with you several times to make sure that you're happy and enjoying your new home and answer any questions you might have.
As long as you live in your home, you belong to the Lincolnberg family – reach out to us 5, 10 or 15 years after you've taken possession. We are always there for you.
2) Master Builder Certification
Only about 10% of Edmonton's home builders hold a Master Builder designation, and we have worked hard to be one of them!
This means that we are held to a higher standard and have proven that we have what it takes to build a technically superior product. Some of these standards include a code of conduct and ethics, memberships to both the Alberta New Home Warranty Program and the Canadian Home Builders Association, and yearly education and training updates.
3) ICF Foundations standard with all Lincolnberg single family homes
ICF, or Insulated Concrete Form, foundations are an investment we make in the foundation of your home to make it perform better for longer. It costs a little more on our end, but it makes a big difference in the quality of a home.
ICF makes the basement much more comfortable, especially if you have a basement income suite, saves energy on heating and cooling, and is resistant to frost, mould, moisture, and cracks. The foundation of your home is the base for every other construction element, so it makes sense to put extra effort into making it secure.
4) Innovative party wall construction for Duplexes and Townhomes
One of the most important elements of construction in a multi-family home is the party wall, or shared wall between units. Our walls have 6 layers of material in between units to reduce noise levels, contain vapours, and add additional fireproofing for safety.
This means that our customers can enjoy the privacy and peace of a single family home from the comfort of their duplex or townhome.
5) Alberta New Home Warranty
While we do our very best to make sure that you won't need it, all of our homes are covered by the Alberta New Home Warranty's 1-2-5-10 plan.
This means that any defects surrounding labour and materials are covered for 1 year after purchase, 2 years for delivery and distribution systems, 5 years for the building envelope, and 10 years for structural elements. We want you to enjoy your new home, and we go the extra mile to protect it.
6) Customizable finishes
You won't find set colour boards here! This home is yours, so why should we tell you what to put in it?
We have tons of gorgeous finishes to choose from, and we think you should be able to make the choices that fit your style and personality. Only you can design a home as unique as you are, and perfect for someone else might be very different than perfect for you. We will handle the structural design elements so that you can have fun making your new home fit your family just right.
7) EnerGuide Rating and Energy Efficiency
Building a home that has your future in mind also means building a home that is environmentally responsible and energy efficient.
When you buy a Lincolnberg home, your home will exceed building code and be thoroughly vetted by a third-party energy report. We go beyond most other builders to have a Blower Door Test done on your home to make sure that air isn't escaping and costing you money in heating and cooling. You will also receive an Energuide rating with your new home, which is a government rating of your home's energy efficiency.
On average our homes perform 18% better than a standard code-built home, which saves you money and reduces your environmental footprint.
8) HRV systems included in all of our homes
An HRV, or Heat Recovery Ventilator, is a type of ventilation system that is very useful for homes in a colder climate.
An HRV continuously replaces stale, stagnant air inside the home with fresh, filtered air from outside to ensure that the air you breathe is clean and temperature controlled. In the colder months, this means that excess moisture is removed and results in reduced condensation, fewer odours, and greater energy efficiency.
9) In-house design studio
Often when you are building a new home, you must take trips to several locations to choose the finishes you want.
At Lincolnberg, all of our finishes are displayed in our stunning design studio for you to see and experience personally. This makes it very easy to choose complimentary colours and textures for all of your design elements and allows you to see them side-by-side without having to drag samples along with you.
We provide you with two design appointments to make sure you are happy with your choices, and have talented staff members to help guide, but not control, your choices.
10) Income property experts
Adding an income property in unused space is such a great way to add value to your home!
We have built dozens of fully legal, self-contained income suites in Edmonton's most desirable communities complete with separate entries, furnaces, and in-suite laundry. An income suite can be used to qualify for a larger mortgage, pay off your home faster, or offset your monthly payment to give you more financial freedom. Many people also use legal suites to keep parents close as they age or give young adult children freedom as they start to leave the nest.
11)
Kaizen philosophy
If you ask any Lincolnberg employee what they think our most important core value is, they will tell you that it is Kaizen, or continuous change for the better.
Lincolnberg has a mentality of consistent growth and development that serves our customers well and allows for innovation in the home building process. We are constantly reevaluating our procedures, seeking feedback, and anticipating changes to stay on top of our game and serve our customers in the best possible ways.
12) More than 40 years of builder experience
There are many builders in the Edmonton Area, but few of them have been around long enough to see how their homes hold up over multiple generations.
We have had more than 40 years of building in Alberta to hone our skills and learn how to craft a home that stands the test of time, and we have thousands of happy homeowners to show for it. Our company is made up of people who are part of the industry's standard-setting process, and we pride ourselves on using our experience to build homes that are a step ahead of building codes and regulations.
Don't just take our word for it – Read Our Reviews to find out what our customers think!