Last Updated on May 1, 2023
Buying a new home is undoubtedly an exciting experience, and choosing the right home builder is an important consideration. Here's our top 21 questions to ask your homebuilder to be sure you're choosing wisely!
Making the decision to build a house is a huge commitment, and choosing your builder is probably just as important as choosing your location or floor plan. The builder you choose will be your point of contact for the next couple months as your new house goes from foundation to decoration. A good builder can give you the house of your dreams while you sit back and relax, but making the wrong choice can lead to a lot of stress and frustration.
1. How many years have you been in business? 
This is an important question to ask because it lets you understand how qualified your builder is, and if they have the knowledge and experience to keep their business going with happy customers, and, in turn, make you one of those happy clients. A company that has been in business a year or two isn't going to give you the same service as a company that has built homes for over 40 years!
2. How many homes of this style have you built?
It's good to know if your builder has built a home in the style you are looking for. A builder who predominantly focuses on bungalows or infills may not be your first choice if you're looking for a duplex. Ensure your builder either specializes in the style you want, or has lots of experience in multiple home build styles.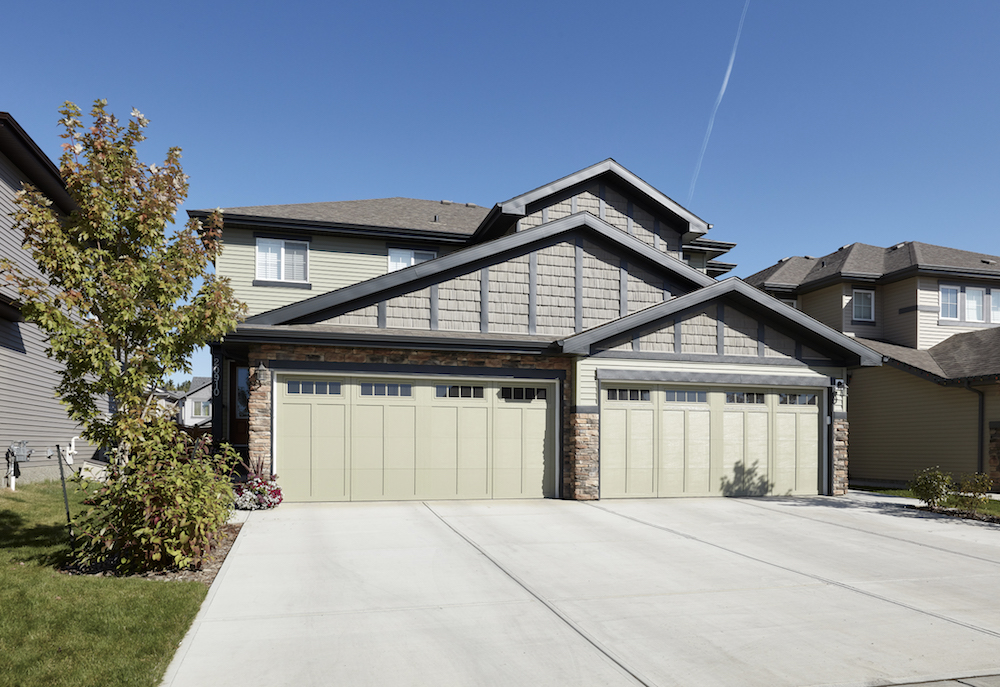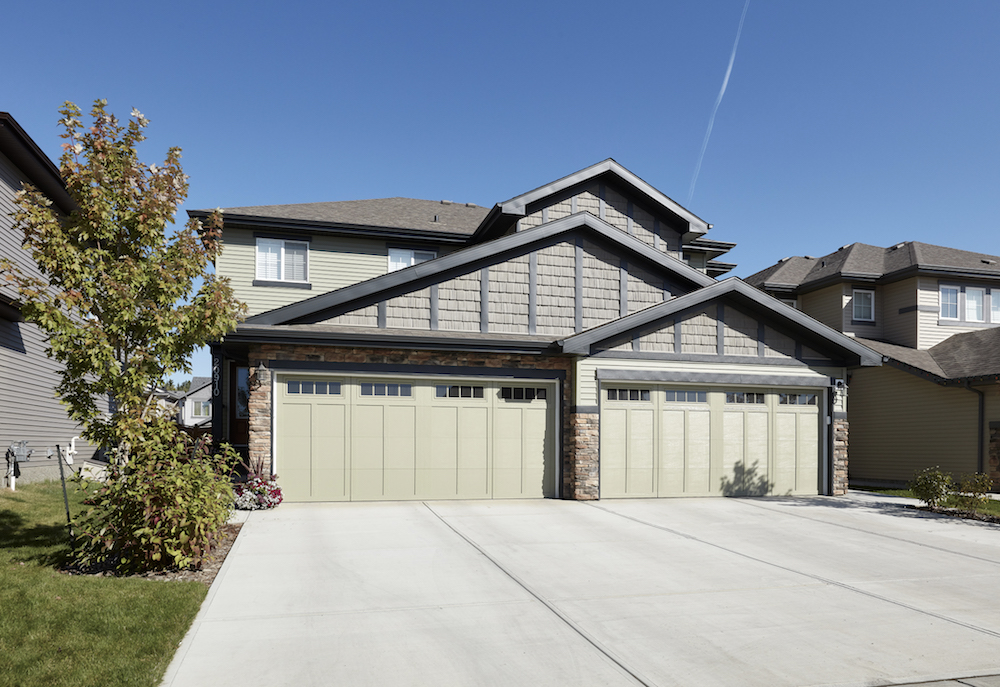 Related: What Is A Master Builder?
3. Are you fully licensed and insured?
If your builder isn't properly insured and licensed, it can put you at risk. If something goes wrong and they get shut down, you could lose your deposit and even more money. You are also liable if unlicensed workers are working on a property you own, so make sure your builder is legitimate and legal!
4. What do you offer that other builders do not?
This is a great question to ask if you're deciding between a couple different builders. It's great to know where the perks are, because the little details, what your builder will do above and beyond the others, can make your home building experience all the more special!
5. What are the most important benefits of the homes you build?
Similar to the previous question, you have to ask your builder what they will be providing that is above and beyond other builders. You want to know what their houses will have that you can't get anywhere else, whether that's in the finishes and design, a stronger foundation, or better appliances.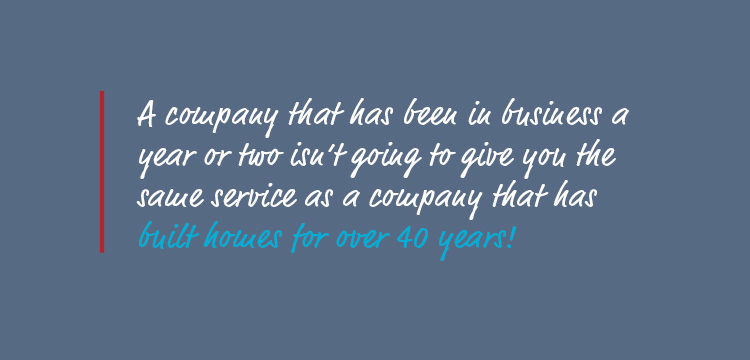 6. What type of warranty do you offer?
The bigger the purchase, the more you want to know about your warranty options, and your new home will be one of the largest investments in your life. A good warranty program gives you peace of mind that if something goes wrong you will be covered, and that your builders have faith in their workmanship.
7. Do you have testimonials from prior home buyers or references I can contact? 
When making an investment, it is perfectly acceptable to verify claims with outside sources. A good builder will have reference lists of happy customers, and be able to point you in the right direction to hear what you need to make you feel comfortable working with them.
8. Where are your show homes located? If you don't have any, can I tour a home you built for another customer?
Nothing gives you the best picture about what a builder is capable of like seeing their work in person. That's why it's such a good idea to visit a builder's show homes, and if they don't have one, you can always get them to set up an appointment to view a previous customer's home! 
9. Do your homes have any energy-saving features?
Energy-efficient homes can save you a lot of money month-to-month. If your builder knows how to make your home more efficient, you should definitely consider it!
Related:  ICF Foundations: The Pros vs. Cons of ICF Foundations
10. What standard features do your homes include? 
Every builder is different, and if you don't know what is and is not included in your builder's fees, you won't know how to put together your budget and mortgage loan request. Make sure you know exactly what you're getting so you have no sudden expenses that can cause additional stress. Ask about landscaping, finished basements, decks, garages, fencing, etc.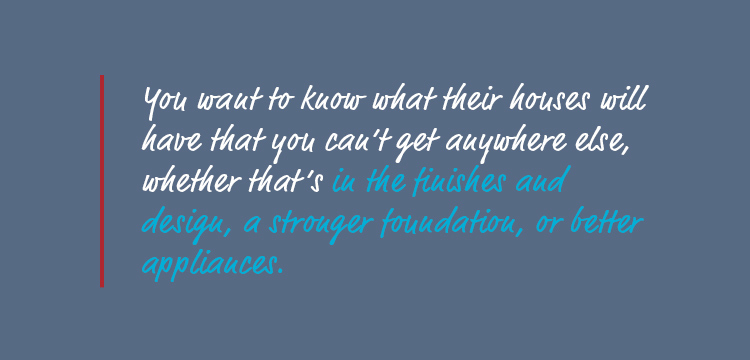 11. What options and upgrades can I choose from?
Much like standard features, you want to know what your upgrade options are. If you can upgrade to a double sink in your master bedroom, add an ensuite to your spare bedroom, upgrade or downgrade your kitchen appliances, or choose hardwood floors are all things your builder can help you navigate. 
Related: What Are The Best Upgrades For A New Home?
12. Who will be my point of contact for any questions I may have?
You would usually only have one contact person in the company, and whether that's a salesperson, site manager, or a superintendent can often change your experience working with a builder. Ask who you would be communicating with the majority of the time and make sure that works for you!
13. Who will be overseeing the job site of my home?
It depends on the company who runs each site, some companies only have superintendents run the site while other companies have the sites run mostly by the office. It's good to know what you're comfortable with and ask your builder how they would run the construction of your new home. 
14. What is the deadline to make changes or upgrades to the plans?
Sometimes you change your mind on flooring, cabinetry, or even bigger things like two small bedrooms or one larger one, and it's good to know how much time you have to update your plans if anything changes.
15. How will the final price of my home be determined? Are there any extra fees for change orders?
A breakdown of costs is good to see ahead of time. How much is labour compared to materials, how much of the budget is an estimate and how much is set. These are good things to know so you can plan accordingly.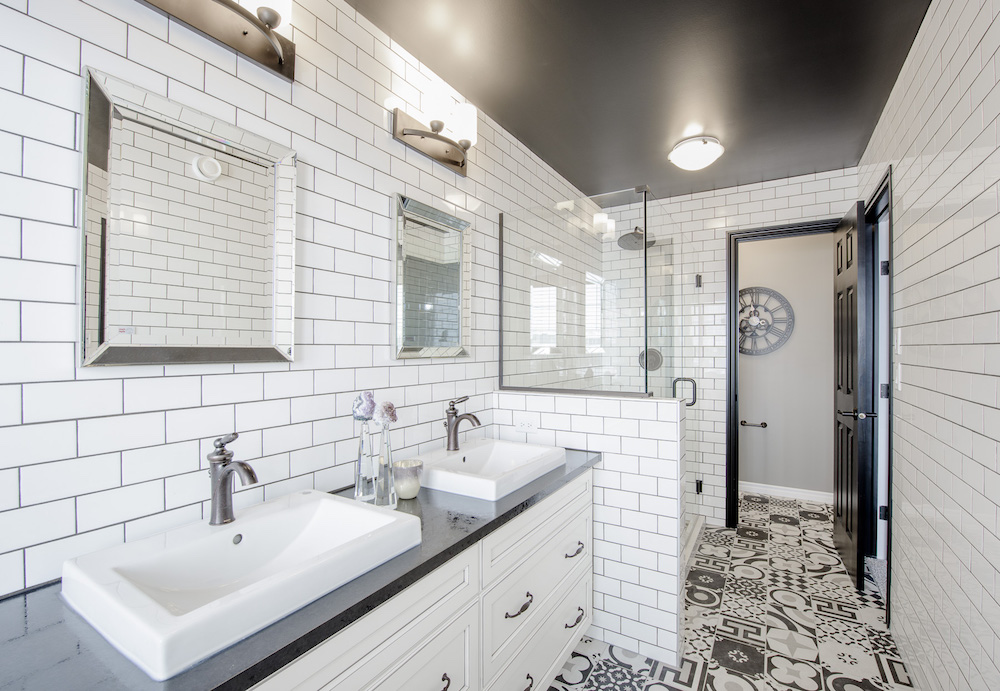 16. How often will I have access to the home during the building process?
Knowing whether it's going to be an open or closed site may be a factor in your decision. Some people want to see the house every step of the way, others are content with just seeing the final walk-through. When you know how often you'd like to visit the site, it might be easier to decide on a builder!
17. How long will it take to build my new home?
The answer to this question will vary depending on the size of the company and the season you start building. It may not be the biggest factor in choosing a builder, but it's definitely necessary information so you can plan selling your current home/moving into your new home.
18. How do you ensure we stay on budget and on time?
Some companies may have connections to keep the costs low, others may be very good at sticking to budgets and timelines. It's good to ask your builder what their strategies for staying on budget and on time are so that you can get a sense of how they run their day-to-day.
19. Do the communities you build in have a homeowners association (HOA)? If so, can I have a copy of their rules and fees?
Your builder will likely know the neighbourhood you want to build in quite well, so they will likely be able to share the information you'll need to know to successfully build and live in your new home.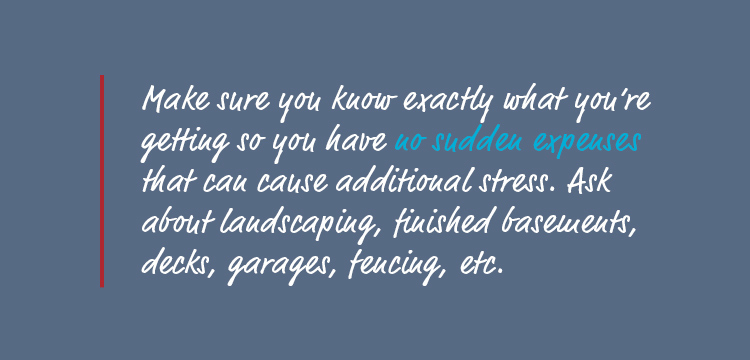 20. What's your full inspection process?
Building a home involves a lot of different inspections — foundation, plumbing, electrical, the list goes on. It's good to know what your builder's full inspection process is to make sure they cover all the bases and that you won't have anything to worry about.
21. How do you handle complications?
Much like anything in life, it is almost always a guarantee that complications will arise. Asking this question will give you an understanding of how open and honest your builder will be with you, and how well they handle difficult situations. 
Starting a home build can be stressful, but picking the right builder shouldn't have to be. Gain as much knowledge as you can and think about what is most important to you, and you'll be sure to make the right decision!
Want to ask a master home builder another question?
Get in touch with our team today! We've been building homes in Edmonton for over 41+ years and are happy to answer any questions you may have about building a new home.
You May Also Like
7+ Surprising Tips I Wish I Knew As A First-Time Home Buyer
An Essential Guide To Visiting A New Home Design Center
Lincolnberg Master Builder has been proudly building homes in Edmonton and area for over 41+ years. Browse our new homes, tour a show home or take a peek at our quick possession homes today!