Last Updated on September 1, 2021
Today, we explain exactly what a new home design center is, what to expect when you visit one and how to prepare for your design center visit.

While some home buyers are indifferent about the finishes in their new home, others prefer to spend time meticulously selecting every detail, from drawer pulls to faucets.
And that's exactly why new construction home builders offer design centers.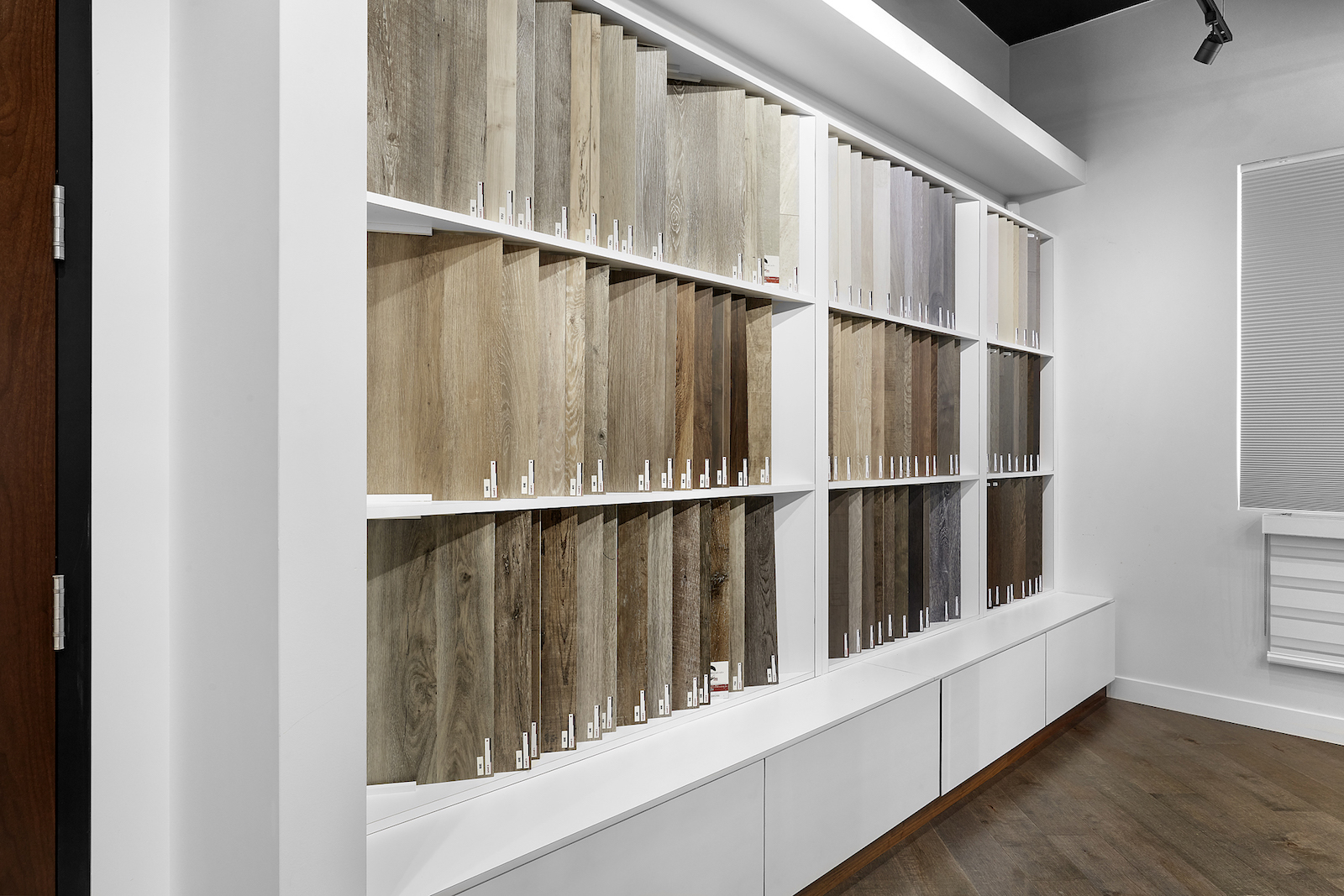 What Is A New Home Design Center?
Buying a new construction home is no doubt an exciting process, and the part of the experience that many people look most forward to is their visit to their builder's design center.
But, what exactly is a design center?
A design center is a space that some new construction home builders offer for home buyers to visit during the home building process to select the interior and exterior finishes and details of their home.
The home builder will typically schedule a few sessions with the home buyers to visit the design center and select things like the type of flooring their new home will have, countertops, light fixtures, door handles, faucets, drawer pulls and much more.
While Lincolnberg Master Builder proudly offers our award-winning Lincolnberg Design Studio, not all home builders do. If you're in the early stages of buying a new home, it's a great idea to ask the show home hosts whether they offer a design center. If they don't, you will likely need to drive around to each supplier to browse the finishes individually, such as counter tops and flooring.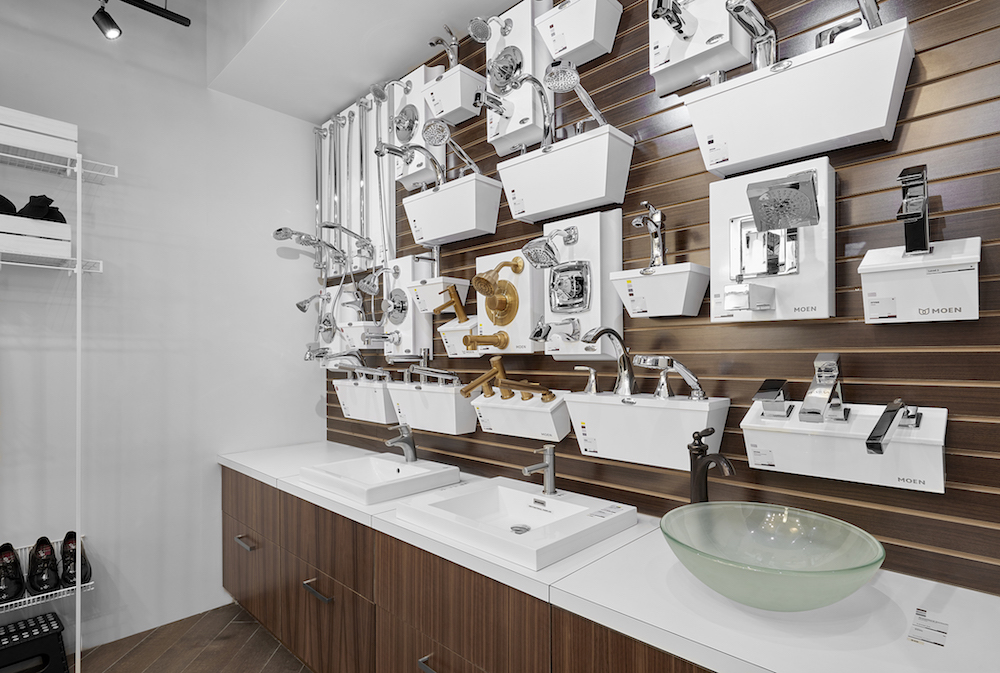 What Should I Expect When Visiting A New Home Design Center?
Typically, home buyers will visit the design center on two separate occasions.
First Visit
On the first visit, a design or home expert will guide the home buyer through all of the different finishes that need to be selected and show them all of the colours and styles that the home builder offers to choose from. The home buyers choose the finishes they love and the design expert prices them out. Then, it's time to sleep on it.
The home buyers leave their first appointment having seen all of their options and knowing how much what they've preliminarily chosen will cost. At this point, the home buyers can browse images of how the finishes they've chosen look in other homes online, they can talk their decisions through with family and friends and just have some time to think it over.
Related: What Does It Mean To Be A Master Builder?
Second Visit
On the second design center visit, the home buyers will make their final selection. Typically, they'll meet with the home builder's interior designer who will help them understand how all of the finishes they've chosen will (or won't) work together.
Trying to figure out how to get the most bang for your buck, while staying within your budget? The interior designer will help explain which investments you may be able to squeeze the most miles out of, and which ones you could perhaps live without.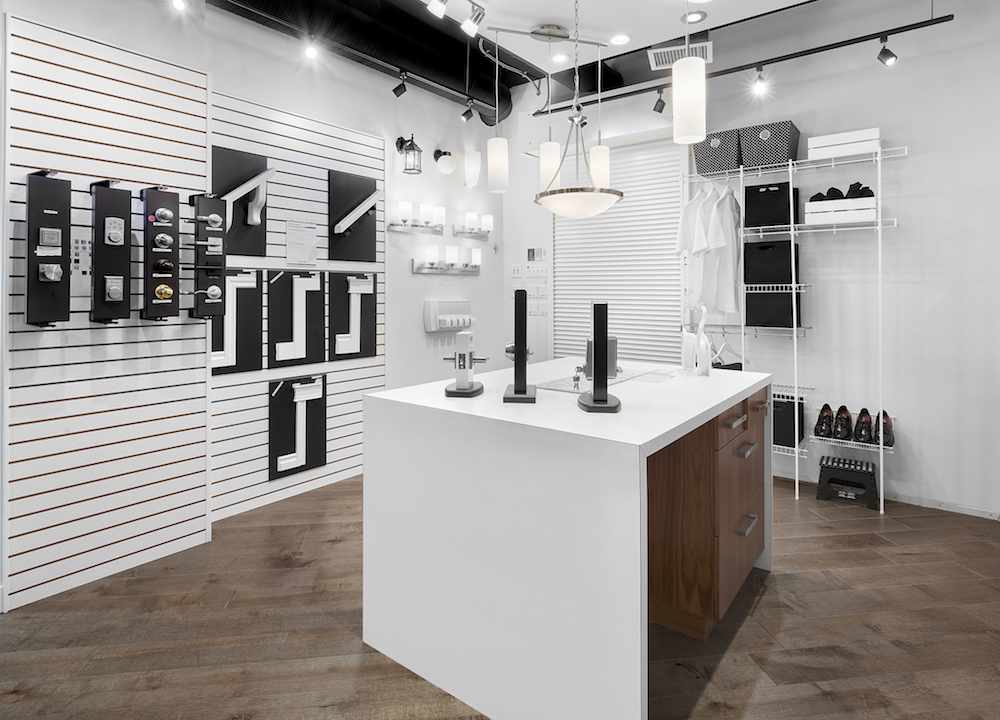 How Can I Prepare For A Visit To A New Home Design Center?
Here are a few helpful tips for preparing for your design center appointment:
1. Get inspired
Take some time to browse home design magazines at your local grocery store, binge on your favorite HGTV home reno series or scroll through home design images on Pinterest or Houzz.
2. Know what comes standard
At Lincolnberg Master Builder, gorgeous, contemporary finishes come standard on our homes, but of course, there's always room for indulgence. It's important to have a good understanding of which finishes and details come standard on our homes so that you can evaluate which areas you'd most like to upgrade.
3. Set a budget
Building a new construction home is such an exciting time – your very own blank slate to master! But as with anything in life, luxury comes at a cost. While planning your budget for upgrades in your new home, try your best to plan to invest in items that would be most difficult to upgrade yourself at a later time (such as flooring and countertops) while understanding that some items such as drawer pulls or lighting fixtures can be more easily swapped out down the road.

4. Make time
Ensure you have enough time to attend your design center visit with your home builder's design team, and that you aren't rushed or distracted during the sessions. Typically, each design center visit will take 2-4 hours. While the Lincolnberg Design Studio is a kid-friendly space with fun activities to keep the kiddos busy, each home builder's space may vary, so plan accordingly.
5. Take pictures
After staring at 13 different flooring samples for what might seem like hours, you may think the exact color and texture is burned into your memory. That may not be the case. While you're waiting for your home to be built, and choosing new furniture or home decor, it's a great idea to have photos n your phone of the main finishes you've selected to reference.
6. Assign Veto Power
Consider how final decisions will be made on selections. Perhaps you get the final say on flooring and your partner calls the shots on lighting!
More On Buying A Home
7+ Surprising Tips I Wish I Knew As A First-Time Home Buyer
What Are The Best Upgrades For A New Home?
ICF Foundations: The Pros vs. Cons of ICF Foundations
Lincolnberg Master Builder has been proudly building homes in Edmonton and area for over 41+ years. Learn more about us or browse our home models today.