Last Updated on September 22, 2022
Should I Rent or Buy a Home?
Deciding whether to rent or buy a new home can be difficult, especially if you're not sure what you can afford. If you've been thinking of buying in Edmonton, you're probably aware of rising rents and home purchase prices after the pandemic boom. You've heard that home ownership is too expensive, and in today's market, renting is your best option.
But is it?
A closer look at the most recent data and the input of trusted sources will help you decide whether to rent or buy.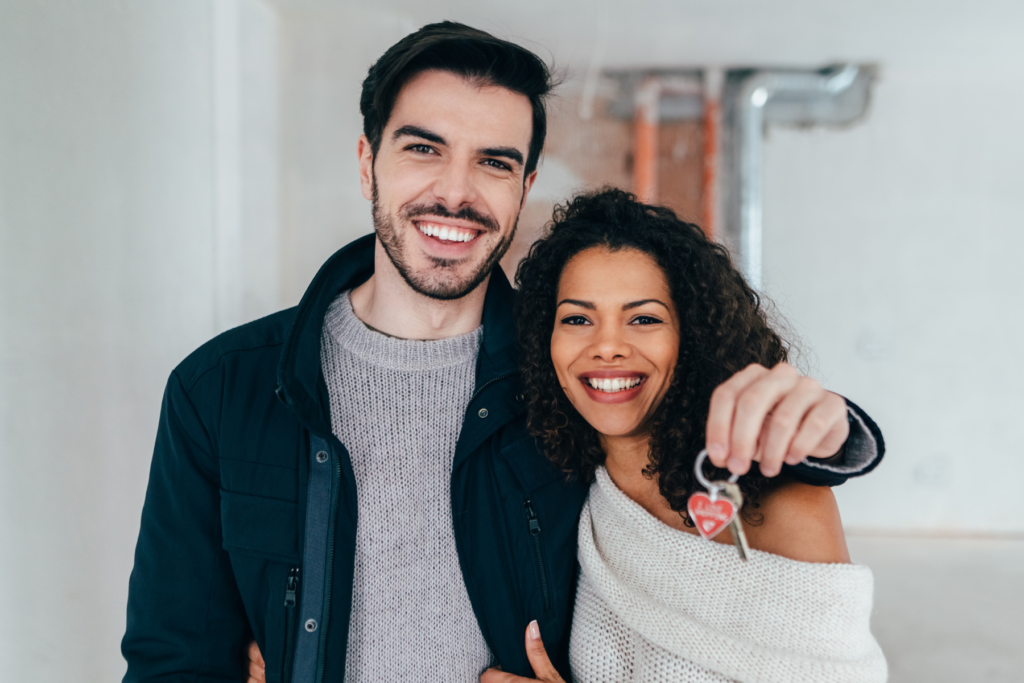 Buying Vs Renting a Home
When deciding to rent or buy a home, there are several factors to consider. These can include:
Costs – Upfront and lifetime
Maintenance and responsibilities
Regulations and freedom to make changes
External market conditions
Personal financial factors
To address these factors, you may want to ask yourself the following questions.
Does it cost more to rent a home or buy a home?
Both renting and buying a home have attractive upsides. According to a report published by Will Dunning, Chief Economist for Mortgage Professionals Canada, home ownership is ultimately the more profitable choice.
Costs of Renting
Under most lease agreements, your landlord is responsible for all the maintenance, repairs, and property tax filings. This means that you will not have to worry as much about unexpected costs.
Rental costs are usually the same from month to month, so budgeting can be easy. Landlords can (and do) raise rent, but only once a year.
Renters do, however, have to accept that their payments are a sunk cost. They are essentially paying their landlord's mortgage each month. If the landlord sells the home, any equity built up via the monthly rent payments goes into their own pocket. The tenant reaps no reward.
Costs of Owning
When you own your home, you are responsible for all of the related costs. Taxes, unexpected repairs, and upkeep fees are your responsibility, so it is wise to go into homeownership with a rainy-day fund on hand. 
This being said, you also reap the profits of any gains. Property is an investment, not just a purchase, and land does not depreciate in value the same way vehicles or electronics do.
If your home increases in value over time, you can profit substantially from the sale. Over time, the equity you store in the home will be a valuable asset.
What is Home Equity?
Very simply put, home equity refers to how much of your home's value you own. Each month your mortgage payment is made up of two parts – interest and principal.
The interest portion is the bank's incentive to loan you the money for your home. It is a percentage they collect on the remaining money you owe them.
The principal portion is the amount that goes towards paying off your loan. This money becomes stored equity in your home that can be freed up when you decide to sell.
As you make payments, the amount you owe on your home will decrease. Because interest is based on what you owe, the proportion of your payment each month that becomes equity will increase over time.
Why does Home Equity Matter?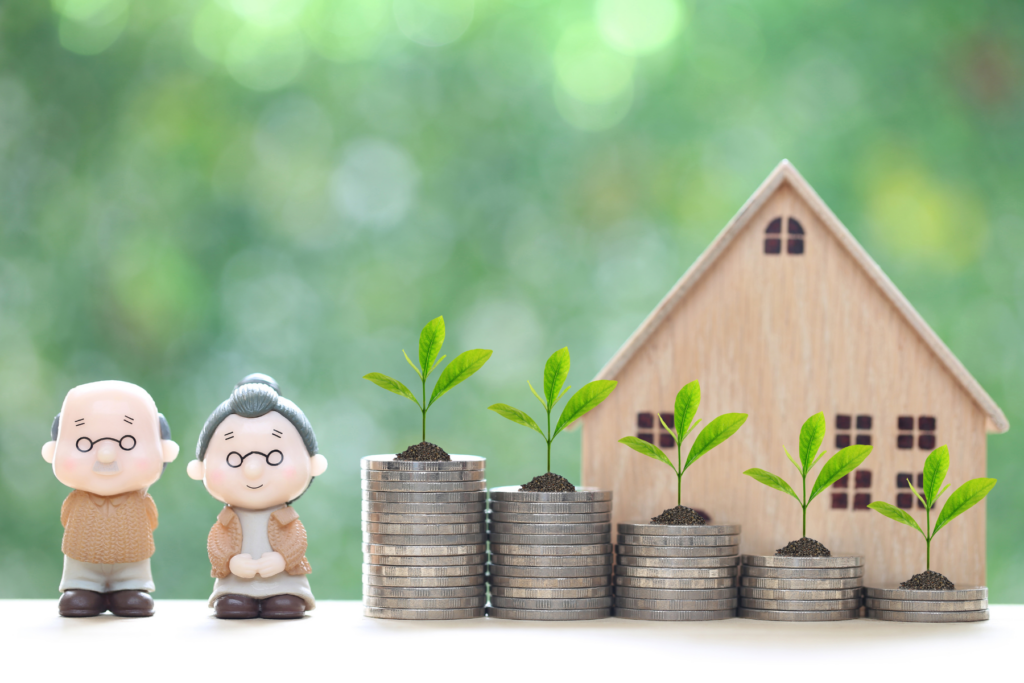 The more equity you have saved in your home, the more money you receive when you sell the home.
Think of a home like a savings account.
Whether you rent or buy, you are putting money away each month into the account. If you rent, the account is owned by your landlord, and if you own your home the account is yours.
If you contribute to your landlord's account, they are the one who saves money over time. You've spent the money, and you won't gain anything for yourself.
If you put money into your own home, you will lose a bit of your payment each month to interest. Over time, however, your account will grow and you will have something of value that you can sell down the line.
You're spending money either way – why not choose the option that saves for your future?
An Expert Opinion
In Will Dunning's report, he compared the risks and benefits of home ownership versus renting. He analyzed two decades' worth of housing market, wage, and rental data as it applied to 266 case studies. Dunning concluded that for 76% of these cases, the net home ownership costs were lower than the cost of renting.
"Homeowners are distinctly better-off financially compared to tenants who are similar in age and level of income. The difference is not just in terms of their home equity: owners have more non-housing wealth than tenants. This may reflect that because owners have lower lifetime housing costs than tenants, they have more opportunity to accrue other savings."
How important is personalizing my home to me?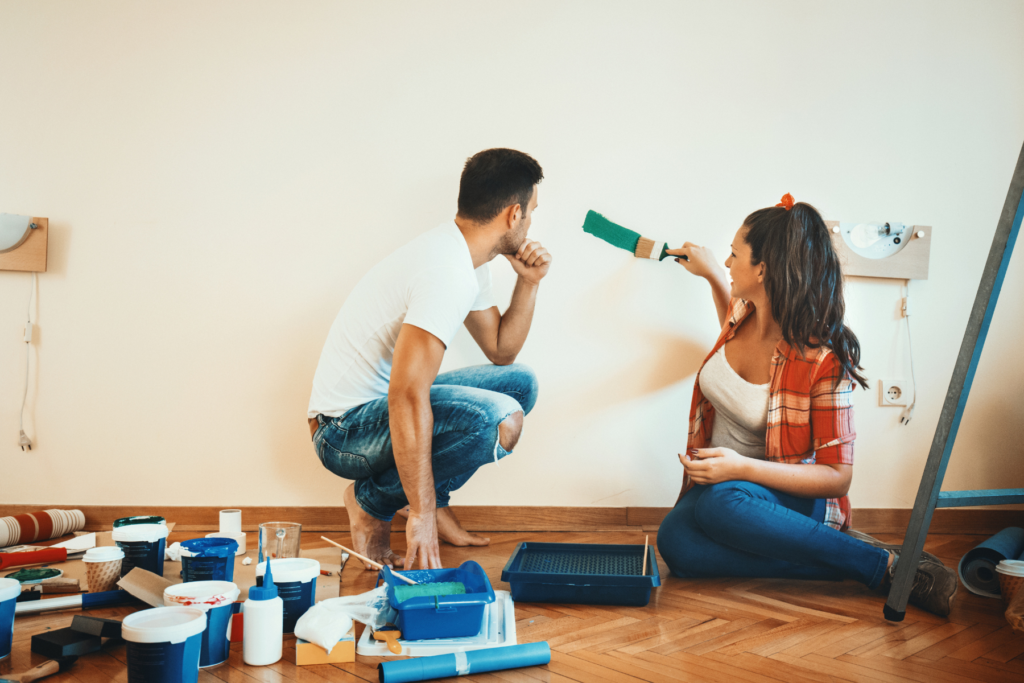 Your ability to make changes to your home is very dependent on whether you rent or buy.
Renting an apartment or house is an ideal situation for many Canadians. Moving into a rental property requires very little paperwork and almost no upfront financial obligations besides the last month's rent and a security deposit.
Unfortunately, renters are limited in what they can do in terms of home improvements and renovations.
Renting a house can feel especially limiting as some landlords aren't willing to put any work into outdoor beautification or upkeep, while others need you to run everything by them before you can even touch the lawn.
Any upgrades your landlord adds to your unit is out of your hands, meaning that you're stuck with every style choice they make. These home upgrades increase the property value only for the landlord.
Am I ready for the responsibility of home ownership?
Purchasing your first home is the biggest investment anyone will ever make. You might find it difficult to remain objective if you fall in love with a home for impractical reasons, which is why you're best-served building a team of advisers.
This might include trusted friends and family—people who know you as well as (or even better than) you know yourself, who have home-buying experience, and who can help you ask the right questions.
Professional guidance from a financial adviser, real estate agent, or home builder can help you avoid the pitfalls of ill-informed or poorly-timed purchases.
For instance, if you look for homes with your heart rather than your head, you may be ignoring major warning signs. You need an objective friend or family member to come with you to view a potential property. They can ask the right questions and point out potential issues with the roof, septic system, foundation, etc.
When you have a realistic picture of your purchasing power, your desired Edmonton community, and your must-have home features, you're in a better position to take the next step toward home-ownership.
How do I start my home search?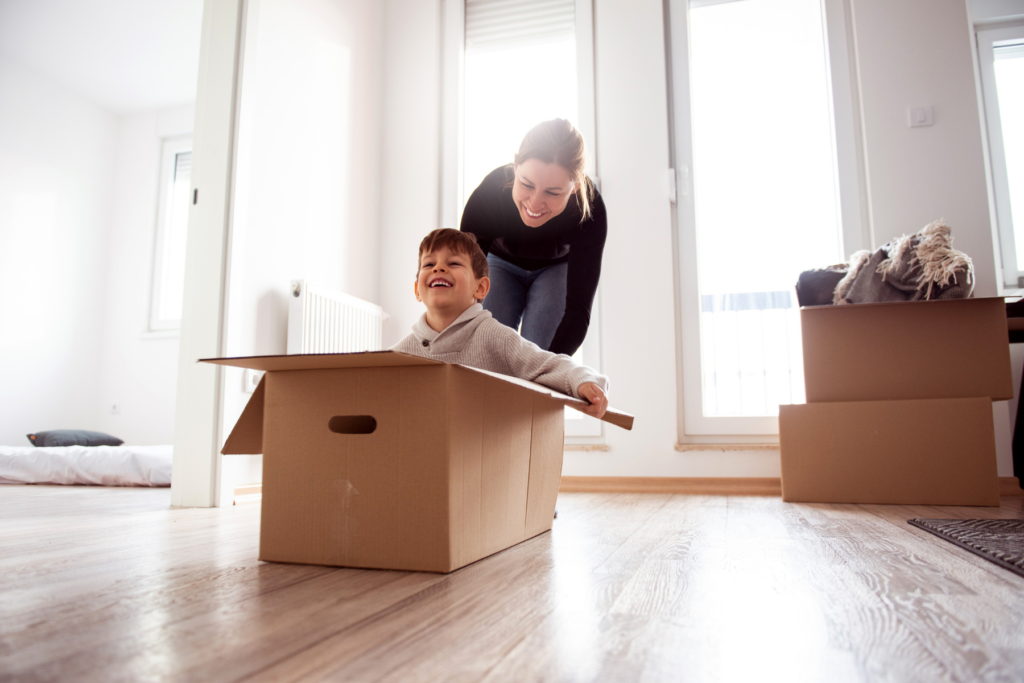 Once you know that you're in the right financial position and you've been pre-approved for a mortgage, it's time to start looking at homes.
First, decide whether you're interested in purchasing an existing home or a new construction home. An older home will likely require more upkeep and upgrades, while new developments are turn-key and often customized. If you're buying in Edmonton, you'll have plenty of options either way.
If you decide on a resale home, begin your search in late spring to early summer. Snowy Edmonton winters can make it hard to see outdoor features, like the driveway or garden. Summer weather is perfect for inspecting home exteriors and catching any potential problems. Plus, it doesn't hurt to have your most recent tax return to help with your mortgage approval.
Real estate agents know that spring is the time to market their listings, so you'll have a much larger inventory from which to choose.
If you decide to build a new home, you'll want to tour show homes and choose a builder you like. Building a home from the ground up will yield a home that fits your needs exactly. If you want something move-in-ready, most homebuilders will have quick possession options as well.
It's a good idea to know in advance how long the moving process will take, including the possession date, as this will likely affect other obligations. Double-check your lease contract to verify the notice period, and make sure you understand how your mortgage rate hold works.
Why Should I Buy a Home in Edmonton?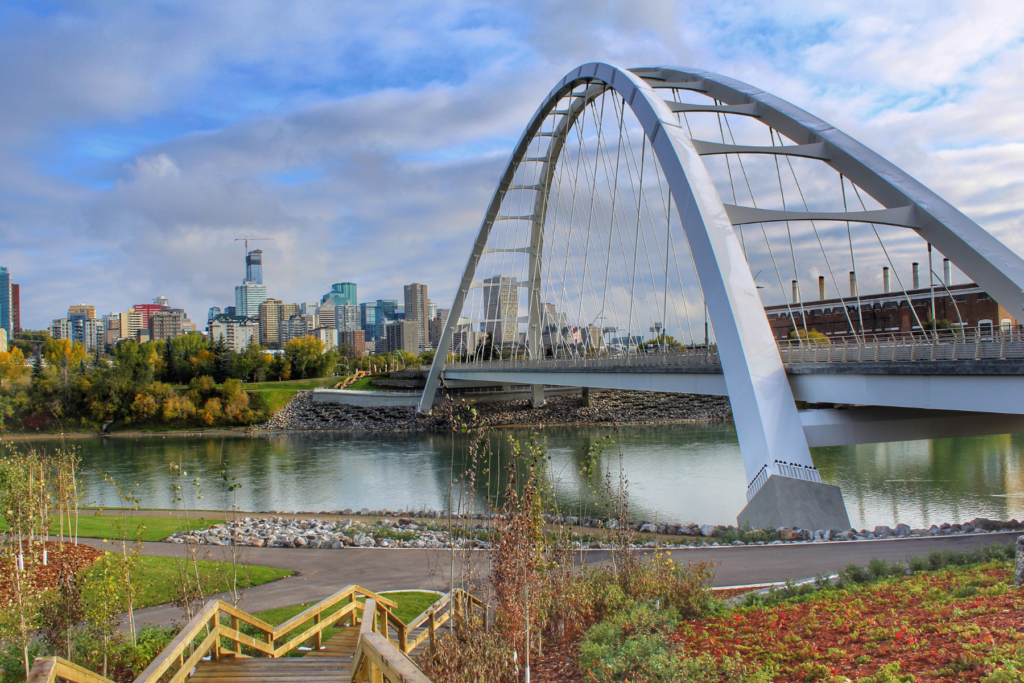 According to 2022 RBC home affordability statistics, Edmonton offers a more attractive cost of ownership than almost any other major city in the country.
For instance, the average homeowner in Edmonton will spend 25% of their income on their mortgage compared to a homeowner in Vancouver who will spend as much as 73%! The best time to invest in Edmonton property is now!
If you're looking for your dream home in Edmonton, contact us today to find out how we can build a love affair that lasts.
Looking for a no-wait option? Check out our great selection of Quick Possession Homes in Edmonton.
And if you're not quite sure you're ready to take the leap, we offer a Rent-To-Own Program to make buying easier!
MORE ON BUYING A HOME
7+ Surprising Tips I Wish I Knew As A First-Time Home Buyer
How To Save Money For a Down Payment on a House [Canada]