Last Updated on February 25, 2021
One of the most important design choices when customizing your new home is choosing your light fixtures. How do you choose lights for your home that are classic enough to last but modern enough to not look dated? What are the best lights for your hallways, what kind of lights should you choose for your kitchen? For the answers to all these questions and more, read on!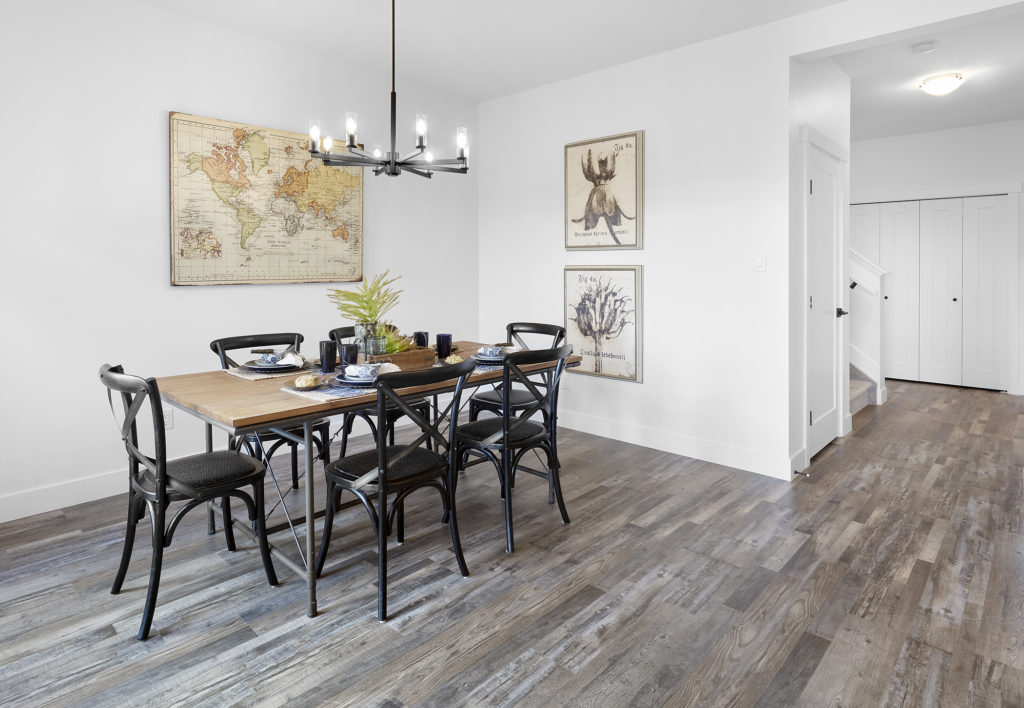 Where Can I Find Great Lighting In Edmonton?
There are tons of great places to shop for light kits, bulbs, and fixtures in Edmonton, but we recommend going with a local store for more tailored expertise. Park lighting is our pick for a company that has a wide selection, friendly and knowledgeable staff, quality materials, and a love for helping people. They supply all of our design centre lights and are wonderful to work with – Check them out online!
What Kinds of Lighting Are There?
There are three different types of lighting: 
Ambient
Ambient, also known as general lighting, is the more prominent source of lighting in a room. It casts a general glow that lights the entire space. They can be pot lights and other ceiling lights, wall sconces, or major light fixtures like chandeliers or flush-mounts.
Task/Directional
Taking or Directional lighting is a kind of lighting used to brighten specific areas of a room for certain tasks. These could be overhead lights that point at kitchen counters or the stove, a light atop a couch for reading, desk lamps, and other light sources to better illuminate areas to perform tasks.
Accent
Accent lighting adds drama and decoration to a room. They draw attention to something beautiful in the room or are a form of decoration themselves. They can be lights directed at a collection or piece of artwork, or they can be decorative lamps and other items.

Choosing Your Lights
Decide on a Style
Before picking light fixtures, you want to figure out what the style of the room will be. Is your kitchen going to be warm and inviting with a cottage aesthetic, or will it have a cool, industrial look with a commercial kitchen vibe? You want to understand your overall aesthetic first, then you can move to lighting choices. Browse different styles and decide how you envision your own home to figure out the best lighting choices!
Pick Your Focal Point
When choosing your lighting, it's important to start your decisions with task lighting, then accent lighting, and ambient lighting should be last. Ambient lighting isn't always necessary if you have enough task lighting in a room. If you know you want direct lighting over a chair in your living room, pick that lamp first as it's the light source that is more important to you. Then you can add in some accent lighting like sconces or other lamps. Once you've selected your task and accent lighting, you can decide if the room requires general ambient lighting such as a chandelier or pot lights.
Pro Tip: Choosing your lights is about matching the light level (brightness) to the tasks being performed in each area. For example, you likely want bright lights in kitchens and bathrooms but dimmer lights in bedrooms or living rooms. 

Mixing Your Shapes and Finishes
When combining light fixtures in a room or over multiple rooms in an open floorplan, you want to make sure your light fixtures have a flow and feel about them that makes them go together.
Make sure each light fixture fits the general 'feel' of the room. If you're going for an industrial look, don't add in a lamp with a leather shade, for example. Your light fixtures need to be coordinated with the other decor and each other.
Although you want your lighting to feel similar to the other lights, you also want to make sure they don't match perfectly. Having the same lights in every room can be boring or feel like a lack of effort was put into décor. You can mix finishes such as black and gold or white and nickel to add dimension and class to your decor. 
Pro Tip: Try to limit your different finishes to two or three, as too many finishes can look uncoordinated and messy. 
The most important suggestion for choosing the lighting in your home is do what makes you happy. Lighting and decor is incredibly personal, so whatever makes you feel good about your home is the right choice. Shop around, try new things, and have fun decorating your beautiful new home!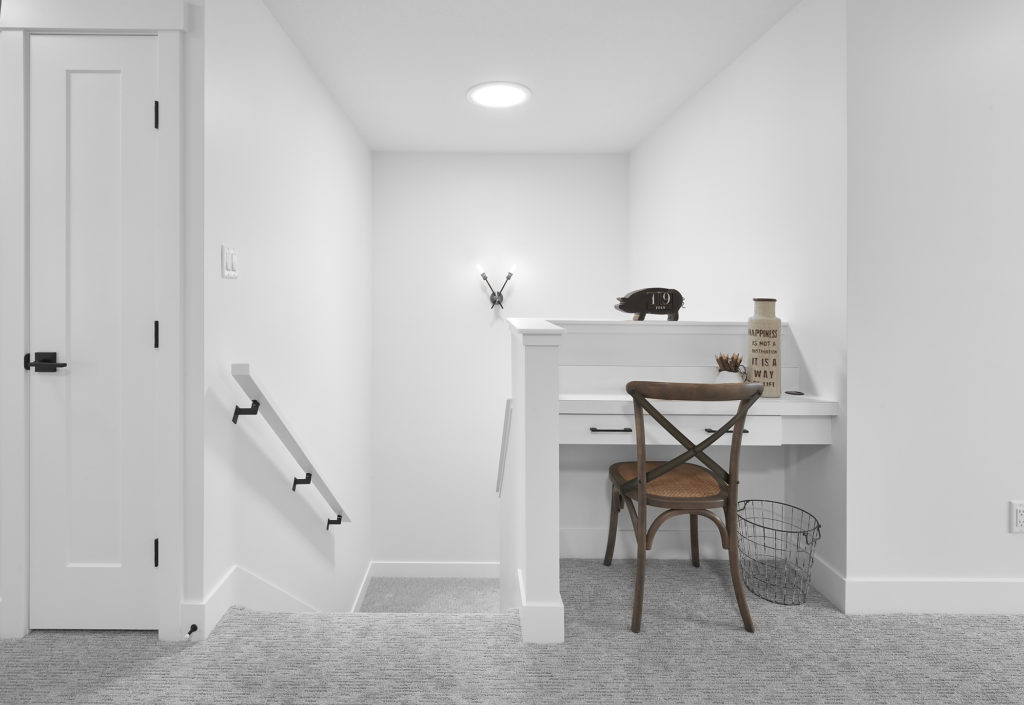 YOU MAY ALSO LIKE
3+ Important Features for an Energy Efficient Home
7+ Home Decor Styling Tips for Fall
What Are My Closing Costs When Buying a House?
Lincolnberg Master Builder has been proudly building homes in Edmonton and area for over 41+ years. Looking for a new home? Explore our quick possession homes in South Edmonton, West Edmonton, North Edmonton, Leduc or Sherwood Park today!