Last Updated on May 26, 2022
Keep Track Of Spring Home Maintenance With Our Free Checklist
This easy-to-follow printable Spring Home Maintenance Checklist is the essential guide for homeowners. Learn from our expert team of home builders as they share their essential spring home maintenance tips perfect for homes in Edmonton.
1. Check Carbon Monoxide and Smoke Detectors
A safe home is a happy home.
A quick test of your CO2 and smoke detectors will give you peace of mind, and allow you to ensure they're working properly. Check your batteries during your check and change when necessary.
2. Clean Range Hood and Over the Range Microwave Filters
Grease and fats build up in the filter as you cook and it is important to clean or change them monthly.
3. Clean Humidifier
Ensuring your home's humidifier is clean and in good repair is key as mineral deposits can otherwise build up and cause damage or clog the humidifier.
To clean your humidifier, a number of simple anti-scaling products can be purchased from any hardware store and applied easily.
4. Check Humidity Level on Humidifier
During the soon-to-come warmer summer months, the humidity level in your home should be near 40%.
5. Clean Filters on Central Ventilation Systems
Wondering how to clean your home's HRV system? Our helpful home expert shows you exactly how in this helpful video tutorial:
6. Check Basement Teleposts
Into the basement we go for our next set of checks.
Check your steel teleposts after the cold winter months to ensure that no settling has happened. If settling has occurred, simply tighten the post or call in a professional to take care of it for you.
7. Clean Sump Pump
As we enter the melting season, it's important to ensure that your sump pump is working correctly.
Check that the power cord is in good shape, the pipes are connected, and the pump turns on when the float is lifted.
8. Inspect Basement for Water Issues
Spring's melting snow and constant rainfall can really wreak havoc on your home if you aren't mindful.
Be sure to check the perimeter of your basement every spring for any signs of water in your basement.
This helps to ensure that you aren't taking on water from any cracks in your home's foundation or basement floor.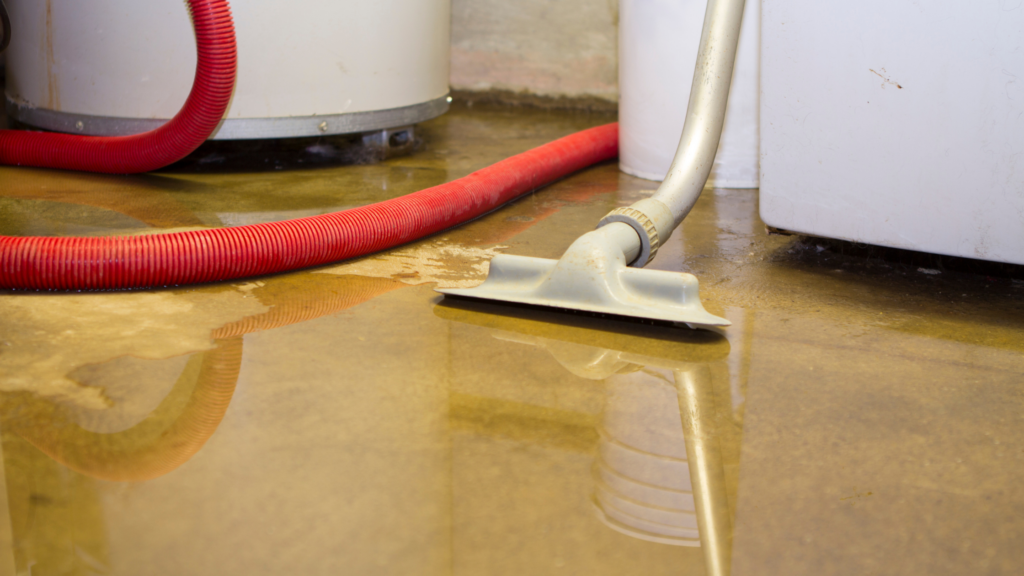 9. Check Intake Vent Screens
To ensure your HVAC system is able to pull fresh air in to your home, be sure to clean the fresh air intake.
10. Check Windows and Screens
Check all windows to ensure that they are in good repair and if any of the window screens are damaged.
If so, you can visit your local hardware store to pick up new screens or call in a professional.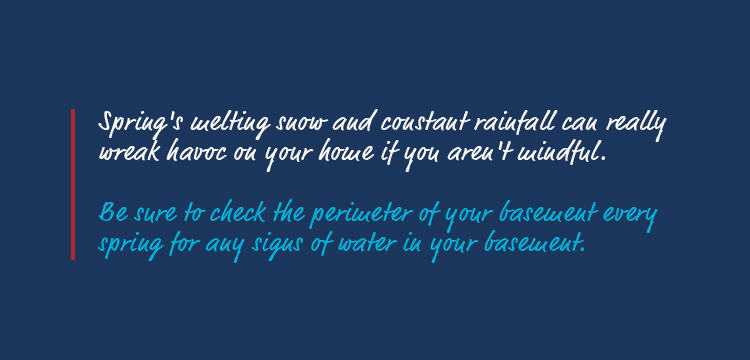 11. Check Eavestroughs and Downspouts
Spring's sunny rays heat up snow and ice that have built up on the outside of your home and can lead to a fair volume of water.
Carefully remove any debris like leaves, sticks or garbage from your eavestroughs so that water is able to move efficiently from the roof and away from your home's foundation.
This quick spring home maintenance check helps prevent excess moisture from leaking through the foundation into your basement.
12. Inspect Roof Shingles
While you've got the ladder out to inspect your eavestroughs, give your roof a thorough visual check to ensure there are no lifting, loose or missing shingles.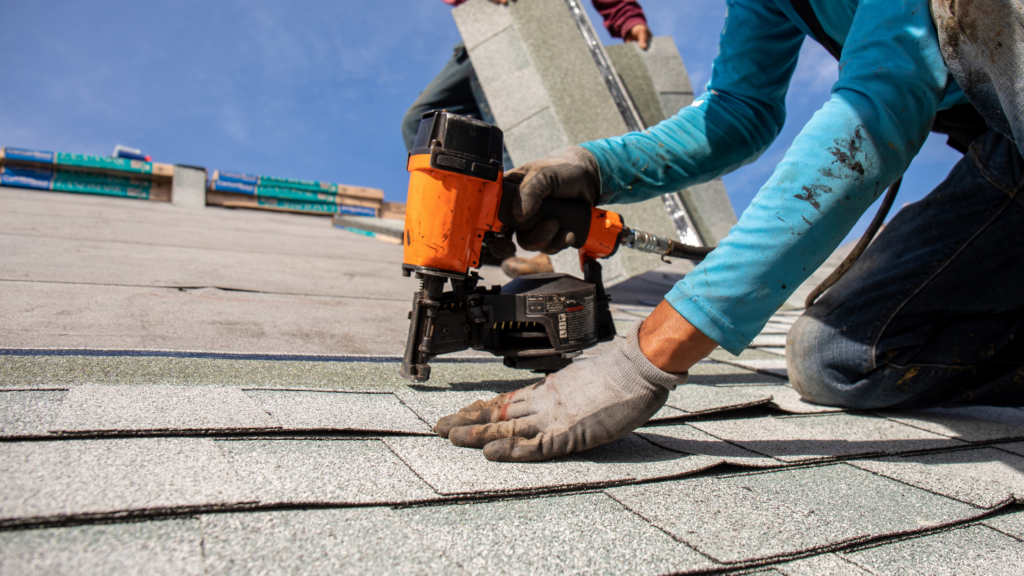 13. Check for Soil Settlement at Foundation
Ensuring that the grade slope around your foundation, and home are positive is incredibly important.
Check to make sure that no soil has settled near the foundation of your home, and if it has, correct it right away by topping the soil up, re-creating the positive grade.
14. Inspect Driveway and Walkways for Cracking
Seasonal temperatures and varying precipitation may cause cracking to your driveway and sidewalks.
Frost penetration can also cause heaving or settlement and change the direction of surface drainage.
In order to keep your property in good repair, consider having the cement around your home repaired as the need arises.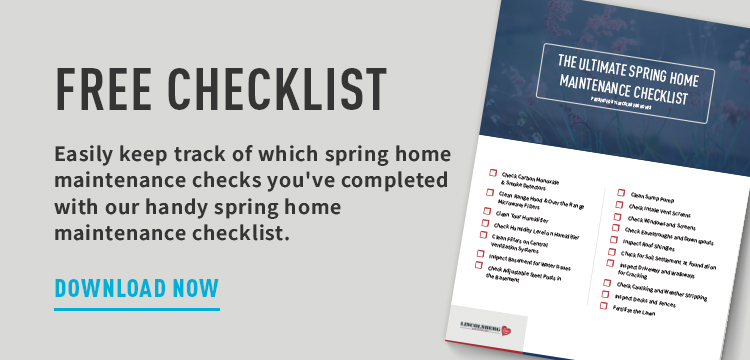 15. Check Caulking and Weather Stripping
First up on our fall home maintenance checklist is a thorough check of the caulking sealing your home's windows and doors to ensure the caulking and weather stripping is in good repair.
Notice a gap or some loose caulking?
Plan a trip to your local hardware store to pick up some caulking and DIY the fix or look into hiring a professional.
16. Inspect Decks and Fences
Over the course of the winter, the build-up of ice and snow can cause plenty of wear and tear on the surface of your deck.
Once the snow has melted, you are going to want to check your deck for damage on both the deck boards and handrails.
You may need to replace deck boards, paint, or stain your deck once a year to ensure it is protected from the elements.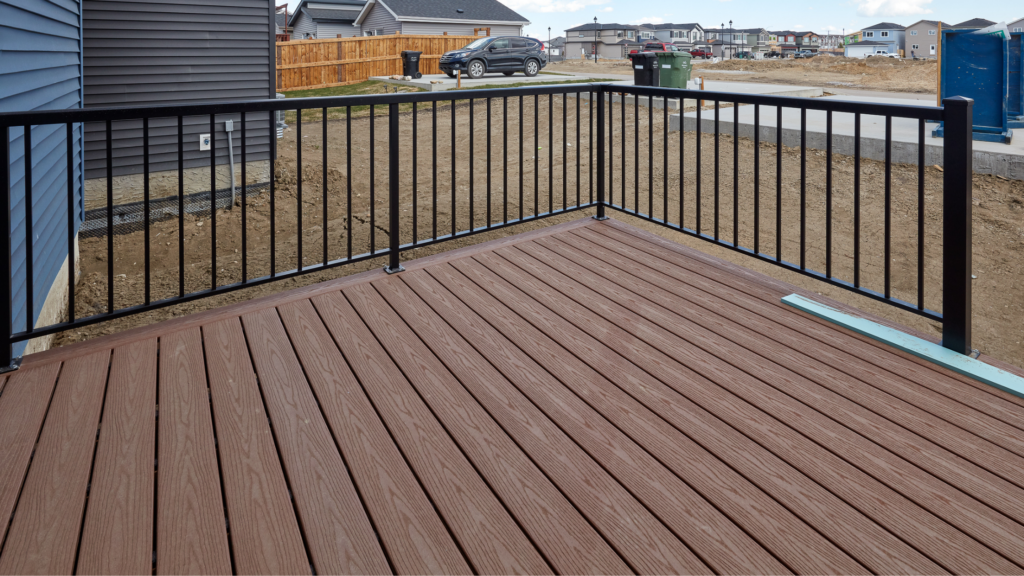 17. Fertilize the Lawn
Could you use a handy rule of thumb to determine when to apply fertilizer in the spring?
Keep your eyes peeled and when you notice lilacs starting to blossom, mother nature is letting you know the time is right.
A good basic fertilizer mixture to use is 20-5-10 – 20% nitrogen, 5% phosphate and 10% potassium.
Are you ready to complete your spring cleaning? Download our free checklist today!
More Home Maintenance
The Ultimate Fall Home Maintenance Checklist [PDF]
Lincolnberg Master Builder has been building new Edmonton homes for over 41+ years. Learn more about us or browse our home models today.