Last Updated on July 13, 2021
Single Family Home vs Duplex Homes: Which One Is Better?
Today, we're exploring the differences between duplexes and single-family homes in order to help you choose the home that's right for you.
When it comes to buying a mid-sized new home, homeowners will often begin their hunt considering both duplexes and single-family homes, as the size of home and price point can often be fairly close together.
While there are undoubtedly some similarities, there are also a number of pretty important differences that homeowners should consider, too.
We will go over exactly how each house type is defined and get into some key differences and similarities.
What Is A Single Family Home?
Single-family homes are houses that are free-standing and not attached to any other homes. Generally, they can either have a front attached garage, or rear detached garage and they're also sometimes called laned homes because you enter the garage through a rear lane, or alleyway.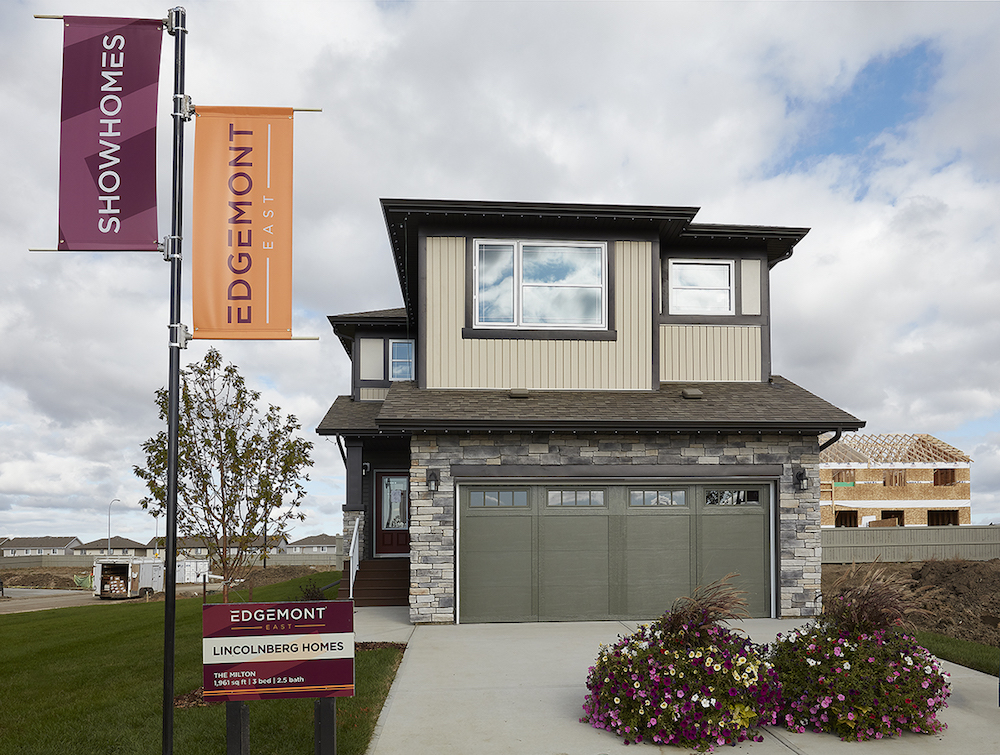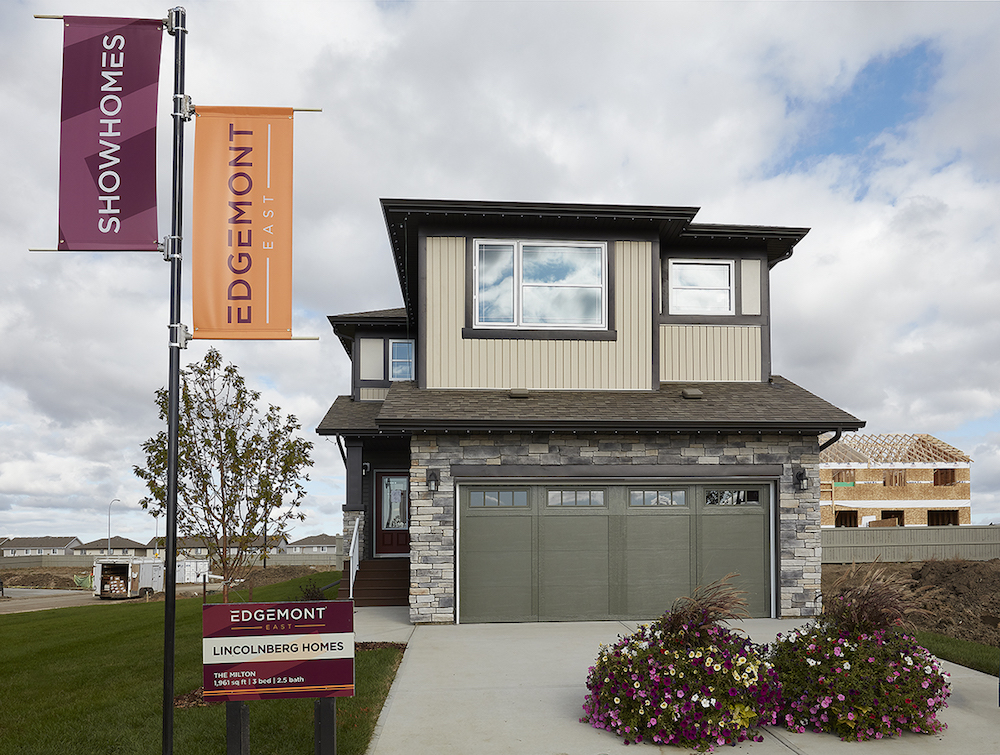 What Is A Duplex?
A duplex is a property on a single lot with two distinct living spaces, however, Edmontonians refer to semi-detached homes (separate owners and lots, connected through on common wall and built side-by-side) as Duplexes – from the French word deux, which means we too, call them duplexes! Duplex house plans include two-storey, split-level, and bungalow options and they can be fee-simple, meaning you have to look after the yard maintenance or they can be condominiums, meaning a property management company takes care of the exterior yard maintenance. In Edmonton, generally speaking, duplexes that are bungalows with condo fees are typically 40+ or 50+ communities.
Single Family Home versus Duplex
So, how do single-family homes and duplexes vary, and which one's the better choice for you, your family and your lifestyle?
What is the difference in size between a single family home vs. a duplex?
The duplex homes that our team here at Lincolnberg Master Builder build are two-storey, range from roughly 1,200 – 1,800 square feet, and you will find that across many Edmonton home builders that this is generally true.
Conversely, single-family homes will typically start with slightly larger floor plans and can range more widely, typically between 1400 – 2500 square feet.
What costs more? A duplex or single family home?
You will find that you can typically purchase a duplex home in Edmonton starting in the mid $300k's to the low $400ks, whereas single-family homes see both a higher starting price point and wider range, from the low to mid to upper $300k's up to $550k's and beyond. If you're looking for a lower price point you can consider a townhome or an apartment-style condominium. Learn more about the this home-style here.
How soundproof are duplexes compared to single family homes?

While those who live in apartments are surely familiar with the way sound can travel between walls, people living in both duplexes and single-family homes generally don't have to worry about noise disturbances.

Although a duplex inherently includes a shared wall between the two homes, special noise-proofing materials and structures are used in duplexes to ensure peaceful living.

With a few exceptions being a large object falling over or being dropped, or an exceptionally lively and loud party, both duplex-dwellers can mostly enjoy pretty close to noise-free living.

On the other hand, those living in single-family homes do not have any shared walls and can be certain they won't experience any noise interruption from neighbours, unless their window is open. Further, Lincolnberg builds all their single-family homes with ICF foundations, which further decreases the flow of exterior noise into the home.

Privacy in duplex homes versus single family homes

While single-family homes sure can vary from model to model and neighbourhood to neighbourhood, they can, in some cases, offer a bit more privacy than a duplex simply because they do have that margin of space on both sides of the home.

With that being said, duplexes still do absolutely allow for homeowners to enjoy plenty of space to themselves, as well.

Those considering a duplex with a rear detached garage will likely have a front porch space that is fairly close to their neighbour's, while duplex homes with front attached garages generally will have their front entrance separated by the two garages.

If having a private space all to yourself is an important priority for you, there are a number of easy and convenient solutions you can try, such as:

investing in light and airy curtains or blinds that adjust from both the top and bottom, still allowing natural light in while providing privacy
building a fence around your backyard when you move in to create a private outdoor space
adding an outdoor privacy screen to your porch or deck in the back or front yard
planting a row of columnar or "privacy trees" such as juniper, aspen or birch trees along your fence or property line

Parking options for a duplex versus single family home

Both duplexes and single-family homes may offer parking either in the rear detached or front attached garage.

However, when considering the more affordable range of duplexes, the predominant option may be the land option with a cement parking pad, instead of a garage.

Exterior maintenance for a duplex versus single family home

Are you the type that spends a Saturday afternoon re-arranging the furniture in your living room just to enjoy a fresh update? If you can see yourself wanting to update the paint on the outside of your home or swap out exterior light fixtures, you may want to consider that duplexes typically share the same style and you may wish to discuss with your adjoining neighbour.

Further, duplexes will sometimes include a shared area between the two properties, such as fence. A spirit of compromise may be important for duplex owners, as the decision regarding which type of fence to build will require discussion between yourself and the adjoining homeowner.

Single-family homes, on the other hand, may enjoy more freedom to build whatever style of fence they choose, paint their front door a bright shade of red or swap out the style of stone on the facade of their home.

General home maintenance for duplexes versus single family homes

Planning on staying a while? One key consideration for those choosing between a duplex and single-family home is around how major exterior home maintenance items will be dealt with. Visit our spring home maintenance and fall home maintenance blogs to learn more about seasonal maintenance for your home. If you have purchased a home with a driveway, you will also want to check out our driveway maintenance blog!

Larger home maintenance investments, such as replacing roofing, shingles or siding will need to be a job co-ordinated and paid for by both duplex-dwellers.

YOU MAY ALSO LIKE

How Long Does It Take To Build A Home With A Home Builder?

21+ Important Questions To Ask Your Home Builder

Renting Versus Buying A Home in Edmonton

Lincolnberg Master Builder has been proudly building homes in Edmonton and area for over 41+ years. Explore our duplexes, laned homes or attached garage homes today!